3
Easy

Steps To Finding The Right Engine Solution
1
Enter Reg to Locate
the Right Engines
Enter your car registration number into the search box. Our system will pull up the car details from DVLA and identify the correct Engines . We send your enquiry to our Trusted supplier network for free.
2
Get Price Quotes from
Different Sellers
Within minutes you will receive direct quotes from our Verified Suppliers, repairers, reconditioners and service providers in the Trust network. You will get a range of options to solve your car problem.
3
Get the Best Available
Deal Online
You can compare and contact the supplier directly to get the best deal for your budget. Whether you want a local solution or a nationwide retailer, the choice is yours.
Most Popular
Audi

Engines
Replacement Audi

Engine Price Guide
Replacement Audi Engines for sale
Is your Audi engine facing any performance issues, or are you feeling lack of power while pushing it hard in the traffic? Or it's all gone? You probably need an engine replacement. Engine Trust offers price comparison on reconditioned, used and second hand Audi engines. It doesn't matter, if its petrol or diesel, turbo or non-turbo, we compare prices for all kinds of Audi engines for sale. We offer exceptionally high quality price comparison services and it's all free of cost without any hidden charges. You can compare and buy an Audi engine for any model available in the UK.
Reconditioned Audi Engines Price Comparison
Audi is one of the most reputed brands in the UK and has a great standing in the automobile world for selling quality passenger cars with remarkably powerful and fuel economical engines. Here at Engine Trust we offer an equally high quality of price comparison service for used, reconditioned, second hand and rebuilt replacement engines.
Audi starts Modern Era of Passenger Mobility
Audi has been in car manufacturing business since 1910 and passed through many unions and mergers after wards. However, new manufacturer was amalgamated in 1969 as Audi NSU Auto Union AG headquartered at NSU's Neckarsulm plant. This was the time when world saw the rise of Audi as an independent brand. In the 970, Volkswagen brought the Audi brand and its models to the United States.
Audi as an Engine's Champion
Apart from the introduction of new technologies in the 1980s, Audi has led the development of engines to make powerful vehicles and it was the time when EA111 and EA827 came into being.
Audi along with the Swedish automaker, Volvo, championed the inline-five cylinder engines and started the production of Audi 2.0-litre and 2.2-litre engines. These engines were then used as an engine replacement to six cylinder units. Before entering into the new millennium, Audi introduced 2.3-litre engine for more power and fuel economy at the same time.
Most Common Audi Engine Problems
Regardless of vehicle life, mileage on it and model, infrequent engine problems are an unavoidable dilemma for car owner. While appropriate maintenance may help decrease the need for a replacement engine it is not a guarantee that an engine will not break down but it can run longer if it is maintained well. The most common engine problems that people face are;
Engine won't start at all
Engine service light turns ON
Engine overheating
Excessive white smoke on the exhaust pipe
Engine feeling very weak on power
All of these issues indicate that your Audi engine requires a maintenance, but the last two clearly indicate an engine replacement. It is the time to find an Audi engine replacement.
Trusted Audi Engine Sellers in UK
At Engine Trust, we maintain an extensive network of engine suppliers across the UK and all our engine suppliers are verified and they maintain a massive stock of Audi engines for all models for sale.
Engines in stock with our suppliers
Our engine suppliers keep an extensive inventory of reconditioned Audi Petrol & diesel engines for all Audi models so that it is easy for us to give you a list of price quotes.
A standard Warranty
New Piston Rings
New Main and big end Bearings
New seals and Gaskets
Warranty for Reconditioned Audi Engines
All our suppliers offer reconditioned Audi engines with standard warranty for your peace of mind and every replacement engine passes through a strict quality control and manufacturer specifications. We assure to offer you best engine price comparison services to strengthen your trust in us. We offer 100% free services without any hidden charges at all. Before you make any engine buying decision, simply compare cheapest available price quotes on our website.
How to get price quotes for Replacement Engines?
Simply enter your Audi details or registration number and you will get price quotes from our trusted and verified network of engine suppliers. Getting a reconditioned engine part has been made easy by Engine Trust and it is just few clicks away.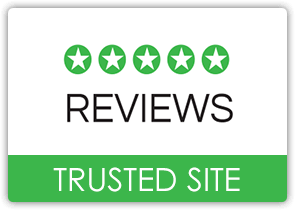 Other
Audi

Parts You Can Find Here
We
Serve

in Following Major Areas