Audi CLAB engine for sale, reconditioned and used engines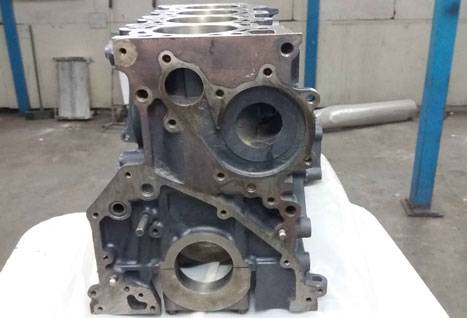 CLAB Engine Detail
Average Price : £ 4746.11 Incl.VAT
Get Free Quote
Condition :Remanufactured
a fully reconditioned engine block
Specification:
Average Price Quote

Engine Fuel
Diesel
Engine Layout
V
Engine Actual CC
2967 cc
Engine Size
1.8
Engine Valves
24
Engine Cylinders
6
Engine Horse Power
204 HP
Engine Power Kilo Watt
150 kW
Engine Fuel Supply
Direct Injection
Engine Code
CLAB
Engine Camshaft Drive
Engine Charge
Exhaust Turbo Charger
Engine Cooling
Audi CLAB Engine
Looking for a CLAB Audi engine? You've come to the right place. Engine Trust is the finest portal for finding the best used and reconditioned Audi engines. We have car engine sellers from all over the UK and offer free price quotes for the driver you need.
Audi has been manufacturing top-notch Petrol and Diesel engines for a long time, and are expected to keep doing so in the coming years. CLAB is an engine code for a Diesel Audi engine, which has been installed in Audi cars since 1994, so it tells a lot about the significance of Diesel engines for Audi.
CLAB Engine Details
The Diesel engine is a 1.8-litre turbocharged engine. It has a capacity of 2967cc and comes with twenty-four engine valves. The engine has a power of 204hp in horsepower and 150kW in Power Kilo Watt. It is a six-cylinder engine and supports direct fuel injection.
Audi Vehicles with CLAB Engine
There are a lot of Audi vehicles that came powered with this engine, starting from the 1994 Audi A4, Audi A4 Avant, and the Audi A8. The engine made its debut with the Audi A6 and the A6 Avant in 1997. The driver started coming with the Audi A5 in 2007 and is continuing to do so as of now alongside the A5 Convertible and Sportback variants.
CLAB

Engine Fits These Models
| Series | Model | Year | Fuel | Engine Size | Horse Power | Body Type | KW | |
| --- | --- | --- | --- | --- | --- | --- | --- | --- |
| A4 | A4 | 1994 - 2015 | Diesel | 1.8 | 204 | Saloon | 150 | Get Free Quote |
| A4 | A4 Avant | 1994 - 2015 | Diesel | 1.8 | 204 | Estate | 150 | Get Free Quote |
| A5 | A5 | 2007 - continue | Diesel | 1.8 | 204 | Coupe | 150 | Get Free Quote |
| A5 | A5 Convertible | 2009 - continue | Diesel | 1.8 | 204 | Convertible | 150 | Get Free Quote |
| A5 | A5 Sportback | 2009 - continue | Diesel | 1.8 | 204 | Hatchback | 150 | Get Free Quote |
| A6 | A6 | 1997 - 2011 | Diesel | 1.8 | 204 | Saloon | 150 | Get Free Quote |
| A6 | A6 Avant | 1997 - 2011 | Diesel | 1.8 | 204 | Estate | 150 | Get Free Quote |
| A7 | A7 Sportback | 2010 - continue | Diesel | 2 | 204 | Hatchback | 150 | Get Free Quote |
| A8 | A8 | 1994 - 2010 | Diesel | 2 | 204 | Saloon | 150 | Get Free Quote |
Other
Audi

Parts You Can Find Here