Audi CLAA engine for sale, reconditioned and used engines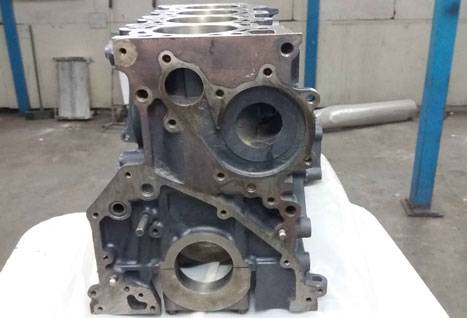 CLAA Engine Detail
Average Price : £ 7387.12 Incl.VAT
Get Free Quote
Condition :Remanufactured
a fully reconditioned engine block
Specification:
Average Price Quote

Engine Fuel
Diesel
Engine Layout
V
Engine Actual CC
2967 cc
Engine Size
1.8
Engine Valves
24
Engine Cylinders
6
Engine Horse Power
204 HP
Engine Power Kilo Watt
150 kW
Engine Fuel Supply
Direct Injection
Engine Code
CLAA
Engine Camshaft Drive
Engine Charge
Exhaust Turbo Charger
Engine Cooling
Audi CLAA Engine
Audi CLAA used and reconditioned engines in the UK can be found at Engine Trust, the number one portal for finding the best used and reconditioned engines for all car brands in the United Kingdom. We have sellers from all over the UK, which are chosen with extreme care to ensure quality standards. We don't sell engines ourselves but only act as a portal for giving free price quotes and connecting you to the main seller once you choose an engine at our portal.
Details of the CLAA Engine
The Audi CLAA engine is a 2.0-litre turbo-charged Diesel and a displacement of 2967cc. It is a six-cylinder driver with twenty-four engine valves and comes with a direct fuel supply injection. It has a power of 204hp in horsepower and a 150kW power in kilowatts. The engine also comes with 1.8-litre and 2.7-litre options in various Audis. It is an excellent Diesel engine and delivers excellent performance for its price.
Audi manufactures some of the best engines for its cars, and the Audi CLAA driver is one of them. 1997 was the year when the production of the engine codenamed CLAA was started to be installed in some Audi vehicles.
Cars Using the Audi CLAA Engine
The CLAA codenamed engine officially made its debut in 1997 with the launch of the Audi A6 and continued till 2011 with it. The driver came with a 1.8-litre option with the Audi A6, while it came with a 2.7-litre Diesel option with the Audi A6 Allroad in 2006. The engine also came with the A6 Avant in 1997 till 2011 with a similar 1.8-litre variant. From 2010 till now, the CLAA engine is coming as an option with the Audi A7 Sportback with a 2.0-litre option.
CLAA

Engine Fits These Models
| Series | Model | Year | Fuel | Engine Size | Horse Power | Body Type | KW | |
| --- | --- | --- | --- | --- | --- | --- | --- | --- |
| A6 | A6 | 1997 - 2011 | Diesel | 1.8 | 204 | Saloon | 150 | Get Free Quote |
| A6 | A6 Allroad | 2006 - 2011 | Diesel | 2.7 | 204 | Estate | 150 | Get Free Quote |
| A6 | A6 Avant | 1997 - 2011 | Diesel | 1.8 | 204 | Estate | 150 | Get Free Quote |
| A7 | A7 Sportback | 2010 - continue | Diesel | 2 | 204 | Hatchback | 150 | Get Free Quote |
Other
Audi

Parts You Can Find Here