Audi ASB engine for sale, reconditioned and used engines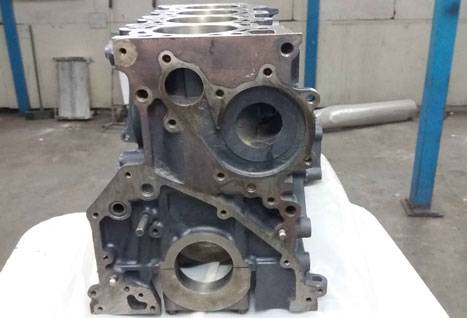 ASB Engine Detail
Average Price : £ 2796.37 Incl.VAT
Get Free Quote
Condition :Remanufactured
a fully reconditioned engine block
Specification:
Average Price Quote

Engine Fuel
Diesel
Engine Layout
Engine Actual CC
2967 cc
Engine Size
1.8
Engine Valves
24
Engine Cylinders
6
Engine Horse Power
233 HP
Engine Power Kilo Watt
171 kW
Engine Fuel Supply
Direct Injection
Engine Code
ASB
Engine Camshaft Drive
Engine Charge
Engine Cooling
Audi ASB Engine
If you own a car that uses the ASB engine and are looking for a replacement engine, EngineTrust.co.uk is the right brand for you. We have the best used and reconditioned ASD engines available at our disposal. They come from very reliable and verified sellers from across the UK, who've listed their products at our portal. You can also get a free quote for your car for free just at EngineTrust.co.uk.
Audi is a prominent German brand operating under VW and has become one of the world's largest sedan manufacturers. It also produces its engines, and the Audi ASB engine is an excellent example of that. ASB is the codename for the Diesel engine that Audi first started producing in 1994.
ASB Engine Details
The Audi ASB is a 1.8-litre Diesel engine, which Audi started using in its cars in the year 1994. The driver is a 2967cc Diesel with six-cylinders and a direct fuel injection being used for fueling the driver. The engine is a 171kW (kilowatt) or 233hp (horsepower) engine and comes with 24 engine valves.
Audi ASB Engine Cars
Two leading Audi cars used this engine, from whom it has been discontinued now. The first car to use. It was the Audi A4 in 1994 with whom the engine came till 2015. The second was the Audi A6, and the driver came with the car till 2011 after its release with the A6 in 1997.
ASB

Engine Fits These Models
| Series | Model | Year | Fuel | Engine Size | Horse Power | Body Type | KW | |
| --- | --- | --- | --- | --- | --- | --- | --- | --- |
| A4 | A4 | 1994 - 2015 | Diesel | 1.8 | 233 | Saloon | 171 | Get Free Quote |
| A6 | A6 | 1997 - 2011 | Diesel | 1.8 | 233 | Saloon | 171 | Get Free Quote |
Other
Audi

Parts You Can Find Here