3
Easy

Steps To Finding The Right Engine Solution
1
Enter Reg to Locate
the Right Engines
Enter your car registration number into the search box. Our system will pull up the car details from DVLA and identify the correct Engines . We send your enquiry to our Trusted supplier network for free.
2
Get Price Quotes from
Different Sellers
Within minutes you will receive direct quotes from our Verified Suppliers, repairers, reconditioners and service providers in the Trust network. You will get a range of options to solve your car problem.
3
Get the Best Available
Deal Online
You can compare and contact the supplier directly to get the best deal for your budget. Whether you want a local solution or a nationwide retailer, the choice is yours.
Most Popular
BMW

Engines
Replacement BMW

Engine Price Guide
Reconditioned BMW Engine for sale
Have you been searching for a BMW reconditioned engine for sale? Engine Trust will help you source a quality recon or second hand BMW engine for you. We have the most trusted replacement BMW sellers in our network who offer the best quality reconditioned BMW engines.
Simply enter your BMW reg details to get the prices from verified BMW engines suppliers and compare prices before you select any engine seller. Engine Trust offers price comparison between all kind of engines whatever the size you need.
Short History of BMW as a Brand
Bayerische Motoren Werke AG or simply BMW originated around 100 years ago in 1916. The firm is a bulging engine, car and motorbike producer located in Munich, Germany.
Initially, the German car manufacturer was involved in producing aircraft engines and soon after they shifted over to Motorcycles in 1923. The car production started in 1928. BMW has now become the third largest automaker in the world with its cars ranging from 1-series to Z-series and a series of modern engines.
Common BMW Engine Problems
Generally, BMW engines are very reliable and tough performers but the problems are irreversible and they can come across any time to ruin your BMW's engine. If your engine is rattling or missing power under tough conditions, or it is giving out white smoke, while on the go or gulping extra fuel, or even eating engine oil, it is time to replace your BMW engine.
At Engine Trust you can replace your engine with a recondition, recon, refurbish, rebuilt, used or second hand engine or you can opt for a new engine instead of buying a new car. All these options are cheap and cost effective.
Warranty on Replacement BMW engines
Engine Trust is a engine price comparison site and we work to source price quotes from our network of trusted and verified replacement engine suppliers. Our majority of engine sellers offer standard warranty on the reconditioned, remanufactured and rebuilt engines. However, all the engines go through the strict quality and performance testing before offering on the sale.
Buy Replacement BMW Engine
Simply enter your BMW details or registration number and you will get engine price quotes from our trusted and verified network of engine suppliers. Getting a replacement engine has been made easy by Engine Trust and it is just few clicks away.
BMW Reconditioned Engines Prices
We offer cheapest possible engine price no obligation comparison quotes to save you a lot of money and time when buying a replacement BMW engine. The prices for the rebuilt, recon, reman and refurbished engines usually depend on the work done on the engine and parts used in the engine reconditioning process.
On the other hand, if you buy a used or second hand engine, the prices will depend on the condition and mileage of the engine.
Get Engine Prices for all BMW Models
At Engine Trust we are working hard to deliver you best services and cheapest price quotes for BMW reconditioned engines. We carefully select and verify the sellers before giving them the rights to offer price quotes at our website, in order to safe best deals for our customers. We offer engine price quotes for all BMW models available in the UK.
BMW Engine Fitting Service
Our sellers are keen to satisfy their customers and offer very cost effective engine fitting services. They have the capacity of installing any kind of engine of any BMW model offered in the UK.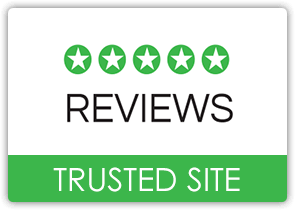 Other
BMW

Parts You Can Find Here
We
Serve

in Following Major Areas