BMW N47 D20 A engine for sale, used and reconditioned stock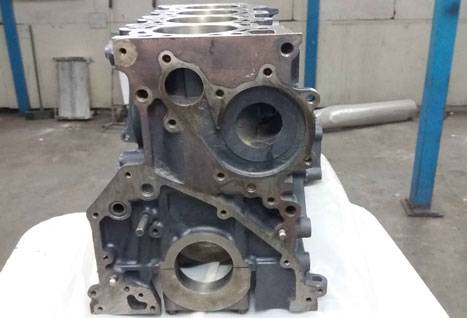 N47 D20 A Engine Detail
Average Price : £ 1263.99 Incl.VAT
Get Free Quote
Condition :Remanufactured
a fully reconditioned engine block
Specification:
Average Price Quote

Engine Fuel
Diesel
Engine Layout
Straight
Engine Actual CC
1995 cc
Engine Size
2
Engine Valves
16
Engine Cylinders
4
Engine Horse Power
90 HP
Engine Power Kilo Watt
66 kW
Engine Fuel Supply
Direct Injection
Engine Code
N47 D20 A
Engine Camshaft Drive
Engine Charge
Turbo/Intercooler
Engine Cooling
BMW N47 D20 A Engine
German Motor Vehicle Manufacturer, BMW is multinational company that manufactures motorcycles and luxury vehicles. Established in 1916, before making cars and motorcycles, was engaged in making aircrafts engines. So far as automobiles are concerned, these are marketed as Rolls-Royce, Mini and BMW whereas motorcycles are marketed as brand of BMW Motorrad. BMW is headquartered in Munich, Germany.
Powerful and Innovative Engine
Being the world's renowned automaker, it is specialized in powerful engine making. Technically speaking, these BMW engines are durable, innovative and reliable. The company has many engine awards on its credit like 'Engine of the Year'. Resultantly, BMW engines gained popularity across the globe. This BMW N47 D20 A 2.0 liters diesel Engine has a power of 90 HP.
Engine Replacement, You Need Direly
Engine replacement has always been a hard task as neither you have relevant expertise to identify the good engine nor conducive atmosphere to buy engine you need. Now you never need to wander in auto markets in search of your engine. How could you spare such a huge time, for this task. Even your busy schedule teemed with official and domestic assignments, hardly allows you to find replacement engine.
Why to Choose Engine Trust
Engine Trust has always aimed at providing all its skills with ease and comfort for buying engine. We have a well-coordinated network of engine sellers that are always responsive and on ball. When we receive your requirement, instantly processing it, you will receive a free quote from our trusted engine seller. So now, you do not need to worry in this regard. Just drop your registration number in the box and rest of the details would be fetched by our computer aided system.
Common Problems with BMW N47 D20 A Engine
There is no denying that BMW has strong and powerful engines that stay long and do the best. But at the end point, these fail to perform with certain defects like rattling and white smoke. Then you have only best option to replace it with the low mileage used engine or some reconditioned engine.
N47 D20 A

Engine Fits These Models
| Series | Model | Year | Fuel | Engine Size | Horse Power | Body Type | KW | |
| --- | --- | --- | --- | --- | --- | --- | --- | --- |
| 1 Series | 116D | 2003 - 2013 | Diesel | 1.5 | 90 | Hatchback | 66 | Get Free Quote |
| 1 Series | 118D | 2003 - 2013 | Diesel | 2 | 90 | Hatchback | 66 | Get Free Quote |
| 1 Series | 120D | 2003 - 2013 | Diesel | 2 | 90 | Hatchback | 66 | Get Free Quote |
| X3 | 2.0 D | 2003 - 2011 | Diesel | 2 | 90 | Closed Off-Road Vehicle | 66 | Get Free Quote |
| 3 Series | 318D | 1998 - 2012 | Diesel | 2 | 90 | Saloon | 66 | Get Free Quote |
| 3 Series | 320 Xd | 2004 - 2016 | Diesel | 2 | 90 | Saloon | 66 | Get Free Quote |
| 3 Series | 320D | 2004 - 2013 | Diesel | 2 | 90 | Saloon | 66 | Get Free Quote |
| 3 Series | 320X D | 2005 - 2013 | Diesel | 2 | 90 | Coupe | 66 | Get Free Quote |
| 5 Series | 520D | 2001 - 2016 | Diesel | 2 | 90 | Saloon | 66 | Get Free Quote |
Other
BMW

Parts You Can Find Here