BMW N57 D30 A engine for sale, recon & second hand engines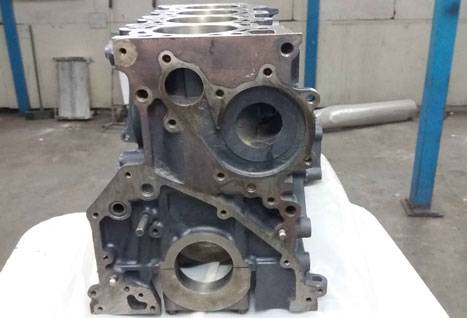 N57 D30 A Engine Detail
Average Price : £ 1897.80 Incl.VAT
Get Free Quote
Condition :Remanufactured
a fully reconditioned engine block
Specification:
Average Price Quote

Engine Fuel
Diesel
Engine Layout
Straight
Engine Actual CC
2993 cc
Engine Size
3
Engine Valves
24
Engine Cylinders
6
Engine Horse Power
204 HP
Engine Power Kilo Watt
150 kW
Engine Fuel Supply
Direct Injection
Engine Code
N57 D30 A
Engine Camshaft Drive
Engine Charge
Turbo/Intercooler
Engine Cooling
BMW N57 D30 A Engine
Established in 1916 as Bayerische Flugzeugwerke AG and later on in 1922, it was renamed as Bayerische Motoren Werke. The company was initially involved in manufacturing aircraft, car and motorcycle engines. Now the company is engaged in producing luxury cars and motorcycles. Its expertise of inline-six engines is unparalleled.
BMW N57 D30 A Engine at Its Finest
BMW N57 D30 A Engine, is durable, reliable and innovative. This has granted BMW 3 and 4 series models, a distinction and recognition and many accolades are on its credit for such strong BMW engine. BMW N57 D30 A is 3.0 liters diesel engine and has a power of 204 HP. Whereas its fuel supply is with direct injection system. With 2993 cc, this engine has straight layout. This is 6 cylinders' engine and has 24 engine valves.
Below Par Engine, Needs Replacement
An engine after attaining its maximum age, becomes vulnerable to have some defects. In this way, replacement engine becomes a dire need of your vehicle. But there is no need to feel sad. This is usual process that due to normal wear and tear or due to some accidental mishap, your engine fails to perform properly.
Engine Trust Stick Out from The Crowd
Certainly, misery is not a pleasant thing but Engine Trust is a portal that is boon and blessing to search a cream of the pick engine for you. After entering car registration number into provided slot, you will get free quote with all details desired by you from our trusted engine seller.
Common Problems Faced
Generally, BMW N57 D30 A engine, hardly shows any defect but time factor is uncontrolled. Resultantly you face defects like rattling and excessive fuel consumption. That is the clear indication of bad engine and by replacing it, you can get rid of this misery.
N57 D30 A

Engine Fits These Models
| Series | Model | Year | Fuel | Engine Size | Horse Power | Body Type | KW | |
| --- | --- | --- | --- | --- | --- | --- | --- | --- |
| 3 Series | 325D | 2004 - 2013 | Diesel | 2 | 204 | Saloon | 150 | Get Free Quote |
| 3 Series | 330 Xd | 1998 - 2013 | Diesel | 2.9 | 204 | Saloon | 150 | Get Free Quote |
| 3 Series | 330D | 1998 - 2013 | Diesel | 2.9 | 204 | Saloon | 150 | Get Free Quote |
| 3 Series | 330D Xdrive | 2004 - 2013 | Diesel | 3 | 204 | Saloon | 150 | Get Free Quote |
| 4 Series | 430D | 2013 - continue | Diesel | 3 | 204 | Coupe | 150 | Get Free Quote |
| 4 Series | 430D Gran Coupe | 2014 - continue | Diesel | 3 | 204 | Coupe | 150 | Get Free Quote |
| 4 Series | 430D Xdrive | 2013 - continue | Diesel | 3 | 204 | Coupe | 150 | Get Free Quote |
| 4 Series | 430D Xdrive Gran Coupe | 2014 - continue | Diesel | 3 | 204 | Coupe | 150 | Get Free Quote |
| 5 Series | 525D | 1995 - 2016 | Diesel | 2 | 204 | Saloon | 150 | Get Free Quote |
| 5 Series | 530D | 1995 - 2016 | Diesel | 2.9 | 204 | Saloon | 150 | Get Free Quote |
| 5 Series | 530D Xdrive | 2001 - 2016 | Diesel | 3 | 204 | Saloon | 150 | Get Free Quote |
| 7 Series | 730D | 1994 - 2015 | Diesel | 2.9 | 204 | Saloon | 150 | Get Free Quote |
| 7 Series | 730D Xdrive | 2008 - 2015 | Diesel | 3 | 204 | Saloon | 150 | Get Free Quote |
| X5 | Xdrive 25D | 2012 - continue | Diesel | 2 | 204 | Closed Off-Road Vehicle | 150 | Get Free Quote |
| X3 | Xdrive 30 D | 2003 - 2011 | Diesel | 3 | 204 | Closed Off-Road Vehicle | 150 | Get Free Quote |
| X3 | Xdrive 30D | 2010 - continue | Diesel | 3 | 204 | Closed Off-Road Vehicle | 150 | Get Free Quote |
Other
BMW

Parts You Can Find Here