BMW N43 B20 A engine for sale, reconditioned & used stock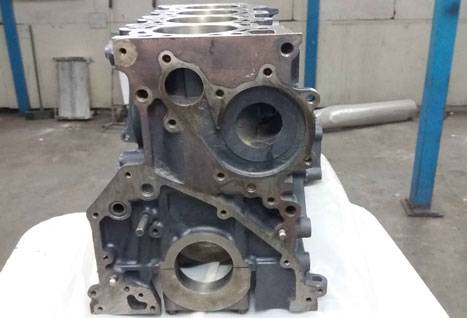 N43 B20 A Engine Detail
Average Price : £ 1451.59 Incl.VAT
Get Free Quote
Condition :Remanufactured
a fully reconditioned engine block
Specification:
Average Price Quote

Engine Fuel
Petrol
Engine Layout
Straight
Engine Actual CC
1995 cc
Engine Size
1.6
Engine Valves
16
Engine Cylinders
4
Engine Horse Power
122 HP
Engine Power Kilo Watt
90 kW
Engine Fuel Supply
Direct Injection
Engine Code
N43 B20 A
Engine Camshaft Drive
Engine Charge
Naturally Aspirated Engine
Engine Cooling
BMW N43 B20 A Engine
BMW is the automaker that has left unforgettable impacts on car making science. As a brand BMW appeared on the arena of automobiles in 1916, in Munich, Germany. BMW has specialty in manufacturing engines, as before turning to automobiles manufacturing, it was building engines for aircrafts, motorcycles and vehicles.
Blissfully Powerful Engine
Like its other powerful BMW engines, this BMW N43 B20 A Engine, is also refined having superbly high power of 122 HP. This 1.6-liter petrol and 4-Cylinder engine is having 1995 cc. In so far as its fuel supply is concerned, it is with direct Injection. This engine fits in models of 1, 3 and 5 series. With seamless journey, this engine truly is a work of art.
Get Engine Replacement with Low Mileage Used Engine or Reconditioned Engine
Your BMW vehicle when suffers from engine failure, you no doubt will need its replacement engine. The engines in this regard, are available in the form of used engines with extremely low mileage, reconditioned, rebuilt and remanufactured engines.
Engine Trust eases you to have these engines through its professional engine skill. Our trusted and extremely responsible engine suppliers have all such BMW N43 B20 A Engines. And surely you can choose one for your BMW.
Engine Trust Portal Eases You to Have a Successful Deal
Engine Trust has specifically made arrangements to make your deal a success story. Our portal, that is why, is liked by zillions for engine purchase. Surely, all used low mileage engines and reconditioned engines are available for you. Just send us your demand and get free quote form our engine supplier.
Common Problems
Despite usual maintenance, BMW N43 B20 A Engine is prone to have some defects due to wear and tear or some other reasons. And replacement would be your ultimate choice.
N43 B20 A

Engine Fits These Models
| Series | Model | Year | Fuel | Engine Size | Horse Power | Body Type | KW | |
| --- | --- | --- | --- | --- | --- | --- | --- | --- |
| 1 Series | 116I | 2003 - 2013 | Petrol | 1.5 | 122 | Hatchback | 90 | Get Free Quote |
| 1 Series | 118I | 2003 - 2013 | Petrol | 1.6 | 122 | Hatchback | 90 | Get Free Quote |
| 1 Series | 120I | 2003 - 2013 | Petrol | 1.6 | 122 | Hatchback | 90 | Get Free Quote |
| 3 Series | 318I | 1998 - 2013 | Petrol | 2 | 122 | Saloon | 90 | Get Free Quote |
| 3 Series | 320I | 1998 - 2013 | Petrol | 1.6 | 122 | Saloon | 90 | Get Free Quote |
| 5 Series | 520I | 1995 - 2016 | Petrol | 2 | 122 | Saloon | 90 | Get Free Quote |
Other
BMW

Parts You Can Find Here