3
Easy

Steps To Finding The Right Engine Solution
1
Enter Reg to Locate
the Right Engines
Enter your car registration number into the search box. Our system will pull up the car details from DVLA and identify the correct Engines . We send your enquiry to our Trusted supplier network for free.
2
Get Price Quotes from
Different Sellers
Within minutes you will receive direct quotes from our Verified Suppliers, repairers, reconditioners and service providers in the Trust network. You will get a range of options to solve your car problem.
3
Get the Best Available
Deal Online
You can compare and contact the supplier directly to get the best deal for your budget. Whether you want a local solution or a nationwide retailer, the choice is yours.
Most Popular
MINI

Engines
Replacement MINI

Engine Price Guide
Low Priced MINI engines in UK
Engine Trust is the UK's premium engine price comparison service and sources MINI engines for sale across the UK with the help of our network of replacement engine sellers. We can find all kind of used, reconditioned and second hand MINI engines you need, at the cheapest prices. Our carefully selected network of engine sellers is based on hundreds of suppliers across the UK. All engine sellers stock and sale the largest inventories of used, reconditioned and second hand MINI engines, including the MINI Cooper and the Cooper D.
Find Used MINI engines
You can easily find MINI engines through our completely FREE price comparison service and you do not need to visit garages or breaker yards in search for engines. When you will enter your engine details, you will receive guaranteed cheapest price quotes at your given contact, it could be an email address or a phone number.
Engine Trust really is the home to cheapest replacement engines that you need, whether you need to replace your MINI engine with a used or second hand or want to find a reliable reconditioned, refurbished or remanufactured engine, you will find exactly what you are looking for.
History of MINI
MINI has been serving the UK small car market since 1959. MINI was initially manufactured by the British Motor Company or simply known as the BMC and it was actually successful since 2000. MINI has been a British car icon since late sixties.
MINI has a space saving small body and runs on a transverse front engine with front wheel drive configuration. With these settings, MINI allows 80 percent of the floor area to be used by passengers and their luggage.
In 1999, the MINI was voted as the second most influential car of the century but Ford model T is still leading the game. Volkswagen beetle and Citroen DS took the third and fourth place respectively.
Mini Mark II
At the British Motor Show in in 1967, BMC introduced Mark II MINI with a new grille and larger rear window and several other cosmic changes. The company managed to produce and sale more than 429,000 Mark II models.
Mark III MINI
With the modified body shell and hundreds of other changes, Mark III MINI was introduced soon after the Mark II. MINI also shifted the customer demand of sliding windows over the winding windows. Suspension system was also changed with the rubber cone suspension.
50TH Anniversary
MINI enjoyed and celebrated the 50th anniversary in 2009 and Royal Mail paid tribute to the legend by printing the stamps entitled British Design Classics featuring an original Mark I.
MINI engine Problems
The engine problems are an inevitable reality for any vehicle driver including MINI owners. However, appropriate repair works, timely tunings and services may help cutting down the need for a replacement engine.
No one can guarantee in the world that an engine will not collapse but it can run for a long time. The most communal engine problems people face are.
Majority face Engine light turning ON
Engine overheating or down in power
Excessive white smoke or lower fuel economy
Turbocharger issues due to infrequent services
Usually, these issues specify a need for an engine to be replaced with a new, used, reconditioned, second hand or even a refurbished unit from any trusted seller.
Buy Remanufactured MINI Engines
We have made the replacement engine search process very easy for you, simply enter your MINI engine details and get price quotes from verified network of engine sellers.
You do not need to go anywhere or visit garages or breaker yards for a replacement engine price, and if you somehow survive to manage an engine from any breaker yard, it is not sure that it will run for long or will create more problems for you.
MINI Reconditioned Engines Prices
MINI engines are not easily available in the UK because the durability of the car and very low error rate. It is hard to source a MINI replacement engine for a common driver, but it is not a big deal for us, we not only source cheapest engines for MINI but also offer the best price quotes with a choice of engine sellers.
The price quotes for the rebuilt, used and refurbished engines usually depend on seller's efforts and remanufacturing work. On the other hand, used or second hand engine, sold according to the conditions of the engines. The prices shown in the price quotes will be only for the bare engines.
Replacement Engine Delivery
Every engine supplier at Engine Trust offers cheapest delivery services for its customers so start comparing engine prices now for the lowest priced deals on MINI engines for sale online.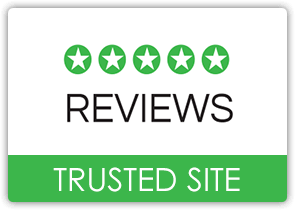 Other
MINI

Parts You Can Find Here