MINI N16 B16 A engine for sale, used and reconditioned stock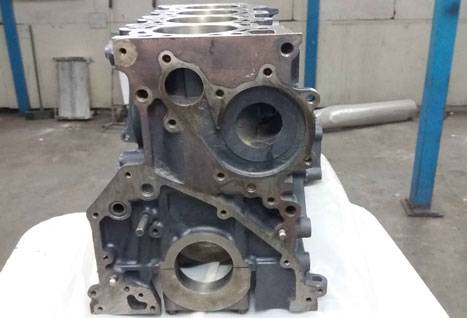 N16 B16 A Engine Detail
Average Price : £ 1295.33 Incl.VAT
Get Free Quote
Condition :Remanufactured
a fully reconditioned engine block
Specification:
Average Price Quote

Engine Fuel
Petrol
Engine Layout
Straight
Engine Actual CC
1598 cc
Engine Size
1.2
Engine Valves
16
Engine Cylinders
4
Engine Horse Power
75 HP
Engine Power Kilo Watt
55 kW
Engine Fuel Supply
Intake Manifold Injection/ Carburettor
Engine Code
N16 B16 A
Engine Camshaft Drive
Engine Charge
Naturally Aspirated Engine
Engine Cooling
MINI N16 B16 A Engine
The Mini stays on victory stand when talked about innovation and status symbol. It is choice of elites with strong and powerful engine. It is a matter of fact that the engine is the heartbeat of a vehicle and certainly, is amongst the expensive vehicle parts. Mini being the most luxurious and stylish, is woven into the fabric of sophistication. The MINI N16 B16 A is an experience of its own and stays ahead of others.
Sturdy MINI N16 B16 A Engine
As aforementioned, the engine is the main pulling force of a vehicle. That is why, whenever choosing a vehicle, major stress is given on the description of engine, MINI has its brand name behind this engine and it was constructed in 2006 to 2013 excluding 2010. The capacity of N16 B16 A MINI Engine is 1598 cc, 1600 cc.
MINI N16 B16 A Engine Replacement
It is pertinent to mention here that adorned with all the innovations, this MINI N16 B16 A engine is apt to have. Boasting of its fuel efficient and environmental friendly nature, it is superbly liked by all the car lovers. Surely, if driven with all due care, you hardly have any issue. But careless driving or some accidental impact can push you to search some used or reconditioned replacement engine.
A Trusted MINI N16 B16 A Engine Replacement Portal
Being authentic and exceptional, this engine in the Mini is like two peas in a pod. It is well said that proper planning is a rich stich in time. And that is the reason, you have chosen our Engine Trust. Available here, are used and reconditioned engine sellers, in aplenty. The engine with low mileage and excellent performance, you could find easily here through us.
Common Problems of MINI N16 B16 A Engine
It is quite obvious that being a Mini, the engine MINI N16 B16 A is always prone to some fault if due care is not taken like overheating, radiator damage having plastic body or some other damage of this kind.
N16 B16 A

Engine Fits These Models
| Series | Model | Year | Fuel | Engine Size | Horse Power | Body Type | KW | |
| --- | --- | --- | --- | --- | --- | --- | --- | --- |
| Cooper | Cooper | 2001 - 2016 | Petrol | 1.5 | 75 | Hatchback | 55 | Get Free Quote |
| Cooper | Cooper All4 | 2010 - 2016 | Petrol | 1.6 | 75 | Estate | 55 | Get Free Quote |
| One | One | 2001 - 2016 | Petrol | 1.2 | 75 | Hatchback | 55 | Get Free Quote |
Other
MINI

Parts You Can Find Here