MINI N47 C16 A engine for sale, reconditioned and used engines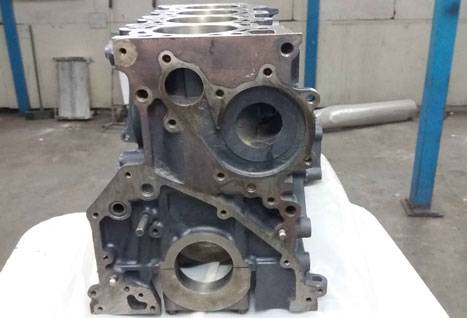 N47 C16 A Engine Detail
Average Price : £ 1495.78 Incl.VAT
Get Free Quote
Condition :Remanufactured
a fully reconditioned engine block
Specification:
Average Price Quote

Engine Fuel
Diesel
Engine Layout
Straight
Engine Actual CC
1598 cc
Engine Size
1.4
Engine Valves
16
Engine Cylinders
4
Engine Horse Power
90 HP
Engine Power Kilo Watt
66 kW
Engine Fuel Supply
Direct Injection
Engine Code
N47 C16 A
Engine Camshaft Drive
Engine Charge
Turbo/Intercooler
Engine Cooling
MINI N47 C16 A Engine
The Mini is the British automobile that is now owned by renowned BMW of Germany. Just like human heart that enlivens us by beating continuously, the engine too systematically pumps the fuel into the whole car and gives life to it. All the grace of the MINI is dependent upon its MINI N47 C16 A Engine.
MINI N47 C16 A Engine is Powerful and Strong
This MINI N47 C16 A Engine is powerful and strong with extravagant features. This diesel engine size is 1.6 having 112 and 90 horsepower with 82 & 66 k and fits in the Mini models of Cooper D, Cooper D ALL4, One D. The history of this MINI N47 C16 A Engine reveals that it was manufactured in 2010-16.
MINI N47 C16 A Engine Needs Replacement of Supreme Quality
Being the Centre of focus, engines' efficiency plays a pivotal role in imparting the contented and reliable driving. When you intend to have the reconditioned engine or used engine for your replacement engine, you will definitely prefer to have the cream of the pick.
Best Quality MINI N47 C16 A Used and Reconditioned Engines
Mini being the choice of elites, enthralls a lot of car owners, to search and compare the best quality MINI engines for the replacement. Possessing vast experience in this portal service, Engine Trust are and will remain the choice of zillions concerned with the engines. At one place you can have a huge gathering of enthusiastic Mini engine sellers of lowest mileage and finest quality.
Common Problems with MINI N47 C16 A Engine
With the passage of time and intensity of usage, the MINI N47 C16 A Engine exhibits enhanced chain failure. You will note a rattling noise diagnosed from the rear of engine making your journey a panic.
N47 C16 A

Engine Fits These Models
| Series | Model | Year | Fuel | Engine Size | Horse Power | Body Type | KW | |
| --- | --- | --- | --- | --- | --- | --- | --- | --- |
| Cooper | Cooper D | 2005 - 2016 | Diesel | 1.5 | 90 | Estate | 66 | Get Free Quote |
| Cooper | Cooper D All4 | 2010 - 2016 | Diesel | 1.6 | 90 | Estate | 66 | Get Free Quote |
| One | One D | 2001 - 2016 | Diesel | 1.4 | 90 | Hatchback | 66 | Get Free Quote |
Other
MINI

Parts You Can Find Here