MINI N47 C20 A engine for sale, reconditioned & used engines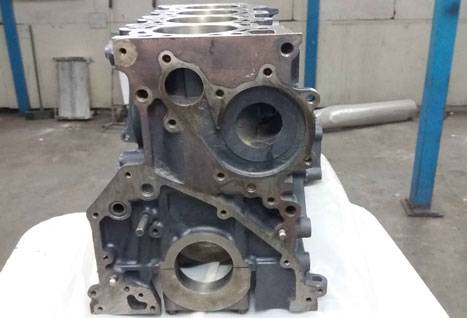 N47 C20 A Engine Detail
Average Price : £ 1534.78 Incl.VAT
Get Free Quote
Condition :Remanufactured
a fully reconditioned engine block
Specification:
Average Price Quote

Engine Fuel
Diesel
Engine Layout
Straight
Engine Actual CC
1995 cc
Engine Size
2
Engine Valves
16
Engine Cylinders
4
Engine Horse Power
112 HP
Engine Power Kilo Watt
82 kW
Engine Fuel Supply
Direct Injection
Engine Code
N47 C20 A
Engine Camshaft Drive
Engine Charge
Turbo/Intercooler
Engine Cooling
MINI N47 C20 A Engine
Owned by BMW, Mini or MINI is a British car producing company founded in 1969. Equipped with strong and highly efficient engine., it is allured by visionary motorists who want something unique. Its extraordinary refinement and dazzling features encircle you to possess one. As every vehicle is coded with some engine code, the Mini open, Mini Coupe, Mini Countryman, Mini Clubman, Mini Roadster, Mini Paceman are granted with engine code MINI N47 C20 A Engine.
MINI N47 C20 A Engine,* Amazing to Behold
Technically, the MINI N47 C20 A Engine is adorned with fuel efficiency component and is environmentally friendly by minimizing hazardous emission. The 141 bhp and torque of 305 Nm is more than sufficient from its 2.0 liter MINI engine. Cylinder capacity is 1995 fueled by diesel. Manufacturing year dates back to 2011-2016.
Durable MINI N47 C20 A Used or Reconditioned Engine You Can Trust
Economically, it is highly fuel efficient engine with 65.7 mpg with 2000 cc. The replacement is par excellence with reconditioned or used MINI N47 C20 A Engines. The replacement engine is strong enough to thrive well in all situations and driving modes. Likewise, used engines too are of very low mileage in good condition.
Replacement of MINI N47 C20 A Engine Soothes You from Aches And Pains
Encountered with wear and tear or owing to some accidental factor, you intend to replace the defective engine with some better used engine or reconditioned engine. No problem, Engine Trust in the best possible way, link you to the engine sellers gathered from all over the UK. This competitive atmosphere creates the best opportunity to have fine engine with low price. Our portal is the best of best platform from where you can have the engine, needed by you.
Common Problems Associated with MINI N47 C20 A Engine
The problem faced, inter alia, by MINI N47 C20 A Engine are, water pump leakage, clutch failure and automatic transmission failure. Better to replace this bad engine with some used or reconditioned engine to avert any sudden mishap.
N47 C20 A

Engine Fits These Models
| Series | Model | Year | Fuel | Engine Size | Horse Power | Body Type | KW | |
| --- | --- | --- | --- | --- | --- | --- | --- | --- |
| Countryman | Countryman | 2010 - 2016 | Diesel | 1.5 | 112 | Estate | 82 | Get Free Quote |
| Paceman | Paceman | 2012 - 2016 | Diesel | 1.6 | 112 | Coupe | 82 | Get Free Quote |
| Cooper | Cooper D | 2005 - 2016 | Diesel | 1.5 | 112 | Estate | 82 | Get Free Quote |
| Cooper | Cooper D All4 | 2010 - 2016 | Diesel | 1.6 | 112 | Estate | 82 | Get Free Quote |
| Cooper | Cooper Sd | 2005 - 2016 | Diesel | 2 | 112 | Estate | 82 | Get Free Quote |
| Cooper | Cooper Sd All4 | 2010 - 2016 | Diesel | 2 | 112 | Estate | 82 | Get Free Quote |
Other
MINI

Parts You Can Find Here