MINI N18 B16 B engine for sale, used & reconditioned stock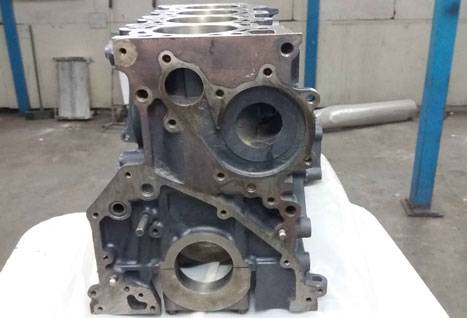 N18 B16 B Engine Detail
Average Price : £ 1452.93 Incl.VAT
Get Free Quote
Condition :Remanufactured
a fully reconditioned engine block
Specification:
Average Price Quote

Engine Fuel
Petrol
Engine Layout
Straight
Engine Actual CC
1598 cc
Engine Size
1.6
Engine Valves
16
Engine Cylinders
4
Engine Horse Power
218 HP
Engine Power Kilo Watt
160 kW
Engine Fuel Supply
Direct Injection
Engine Code
N18 B16 B
Engine Camshaft Drive
Engine Charge
Exhaust Turbo Charger
Engine Cooling
MINI N18 B16 B Engine
With its comfortable interior and splendid exterior coupled with powerful MINI N18 B16 B Engine, the MINI has always remained number one choice of the motorists seeking novelty. This engine has high reliability index with good average.
An Enormous MINI N18 B16 B Engine
The MINI N18 B16 B Engine thermodynamically have lowest friction when compared to other engines. The availbitly of oxygen by the engine to burn the fuel is made available aplenty for having proper combustion. Technically speaking, an engine efficiency is the ratio between the total energy possessed by the fuel and ultimate release of energy in performing the desired work. In context of this phenomena, the MINI N18 B16 B Engine fulfils the desired parameters entirely.
MINI N18 B16 B Engine and its Replacement Needs
After attaining its certain limit, the MINI N18 B16 B Engine is susceptible to have some abnormality. Undeniably this is natural wear and tear which every engine has. Likewise, in the similar manner, the accidental impact also contributes to the decreased engine performance.
Reconditioned and Used MINI N18 B16 B Engines
No doubt, you have very wisely selected Engine Trust which is concerned with the engines since many decades. The pursuit of endless perfection is always our motto. And we leave no stone unturned to satisfy our clients. Being the popular forum, the engine sellers of various made and models exists here and you at your own leisure and choice, choose the desired replacement engine for your MINI.
Common Problems MINI N18 B16 B Engine Exhibits
This MINI engine is always prone to leakage of water pump and thermal housing. In addition to it, inter alia, clutch function too is vulnerable to have some issue. Hence it is advised to have a vigilant eye over the engine so that instant remedial measures could be taken.
N18 B16 B

Engine Fits These Models
Other
MINI

Parts You Can Find Here