3
Easy

Steps To Finding The Right Engine Solution
1
Enter Reg to Locate
the Right Engines
Enter your car registration number into the search box. Our system will pull up the car details from DVLA and identify the correct Engines . We send your enquiry to our Trusted supplier network for free.
2
Get Price Quotes from
Different Sellers
Within minutes you will receive direct quotes from our Verified Suppliers, repairers, reconditioners and service providers in the Trust network. You will get a range of options to solve your car problem.
3
Get the Best Available
Deal Online
You can compare and contact the supplier directly to get the best deal for your budget. Whether you want a local solution or a nationwide retailer, the choice is yours.
Most Popular
Jaguar

Engines
Replacement Jaguar

Engine Price Guide
Compare Replacement Jaguar Engine Prices
If you have been looking for a replacement or used replacement Jaguar engines and you haven't found the right price. Don't worry as Engine Trust has all the right solutions for you as we let you compare engine prices from verified Jaguar engine suppliers.
Engine Trust has a state of the art online database that helps you locate the right engine for the right price at the right time. No more of visiting different breaker yards here and there, simply enter your reg. number and let us handle the rest.
Compare Used Jaguar Engine Prices
If your car has broken down and needs a reconditioned Jaguar engine, then you have come to the right place. Engine Trust offers cheapest engine price comparison online for all Jaguar models. All our dealers are carefully vetted and selected so that you get the best for your money.
Supply & Fit Jaguar Reconditioned Engines
Some dealers on our network also offer supply & fit services with some providing just supply services. Nearly all dealers provide engine delivery to all over the UK. Engine Trust has suppliers with used, reconditioned and second hand Jaguar engines for sale online.
Jaguar History
Jaguar was founded by Billy Lyons in 1922 in partnership with his neighbour in Blackpool, UK. Initially, they started producing side cars for the motorcycles but they were aware of the importance of its design and style. These cars were striking and attracted a lot of interest and healthy sales. They gradually turned towards the cars with stylish bodies on very exclusive chassis. The best known Little Austin VII was the first model that Jaguar introduced in open and saloon versions with the eye catching styles and popularity was up to the mark. The SS model was introduced in 1931 and the production of engines and chassis for the SS models proved the efforts of Lyons as striking and led the company one step forward as a standard motor company.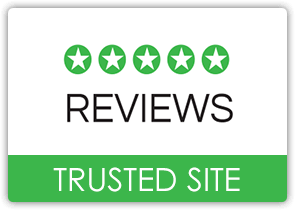 Other
Jaguar

Parts You Can Find Here