Jaguar 306DT engine for sale, reconditioned and used engines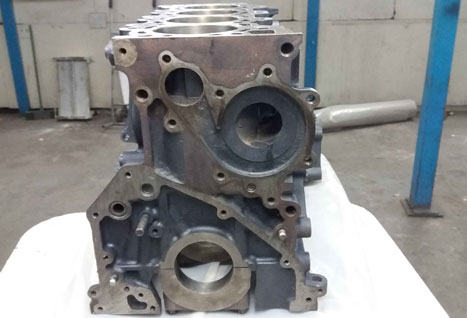 306DT Engine Detail
Average Price : £ 2975.49 Incl.VAT
Get Free Quote
Condition :Remanufactured
a fully reconditioned engine block
Specification:
Average Price Quote

Engine Fuel
Diesel
Engine Layout
V
Engine Actual CC
2993 cc
Engine Size
3
Engine Valves
24
Engine Cylinders
6
Engine Horse Power
241 HP
Engine Power Kilo Watt
177 kW
Engine Fuel Supply
Direct Injection
Engine Code
306DT
Engine Camshaft Drive
Engine Charge
Exhaust Turbo Charger
Engine Cooling
Jaguar 306DT Engine
You have chosen an excellent portal to find premium quality Jaguar 306DT Engine for your Jaguar. You have to do nothing but just send us make and made of car, so as we could know the engine you want to have. Send our free non obligation quote and accordingly our best organized system would extract the relevant specifications of the engine. Within no time, we will let you the desired information and also the engine sellers in UK who are having this engine.
The name of Jaguar appeared on the arena of automobile in 1922, when it made a car with motorcycle. Exploring new horizons in this direction, the founder Billy Lyons along with his neighbor produced first car named Little Austin VII.
Jaguar 306DT Engine Pampered with High Power
An engine plays a pivotal role in a vehicle. In so far as the Jaguar 306DT Engine is concerned, this is designed for efficiency, refinement, performance and reliability. The company has focused in making this engine low weight with aluminum construction.
In addition to it, to lessen hazardous gases into the atmosphere, special care is taken. This 3.0 litres diesel engine, is strong enough with power of 241 HP, having 2993 cc. With 6-Cylidner and 24-valved engine, fuel supply is based on direct injection system.
Cheapest and Exceptional Engines Available
Undoubtedly, our top-notch service focuses on the cream of the pick so as to provide you highly efficient engine with less price. There is no dearth of engines with our sellers, and you can choose from rebuilt, remanufactured, reconditioned and used engines, accordingly.
Plagued Engine
No doubt the Jaguar 306DT Engine is mightily powerful but with the passage of time, due to wear and tear, it loses its performance. Whereas some faults that usually occur are misfiring and engine idling.
306DT

Engine Fits These Models
| Series | Model | Year | Fuel | Engine Size | Horse Power | Body Type | KW | |
| --- | --- | --- | --- | --- | --- | --- | --- | --- |
| F-Pace | F-Pace | 2015 - continue | Diesel | 2 | 241 | Closed Off-Road Vehicle | 177 | Get Free Quote |
| Xf | Saloon | 2008 - 2015 | Diesel | 3 | 241 | Saloon | 177 | Get Free Quote |
| Xf | Sportbrake | 2012 - 2014 | Diesel | 3 | 241 | Estate | 177 | Get Free Quote |
| Xf | Xf | 2008 - 2015 | Diesel | 2 | 241 | Saloon | 177 | Get Free Quote |
| Xf Sportbrake | Xf Sportbrake | 2012 - 2014 | Diesel | 2 | 241 | Estate | 177 | Get Free Quote |
| Xj | Xj | 1996 - 2003 | Diesel | 3 | 241 | Saloon | 177 | Get Free Quote |
Other
Jaguar

Parts You Can Find Here