Jaguar AJV6D engine for sale, reconditioned and used engines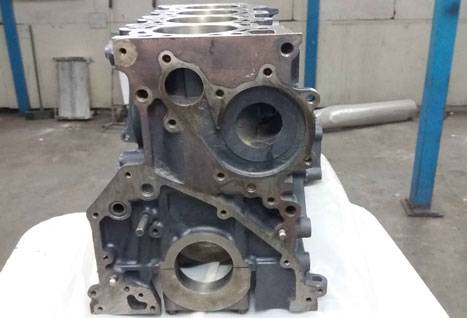 AJV6D Engine Detail
Average Price : £ 3398.50 Incl.VAT
Get Free Quote
Condition :Remanufactured
a fully reconditioned engine block
Specification:
Average Price Quote

Engine Fuel
Diesel
Engine Layout
V
Engine Actual CC
2993 cc
Engine Size
3
Engine Valves
24
Engine Cylinders
6
Engine Horse Power
211 HP
Engine Power Kilo Watt
155 kW
Engine Fuel Supply
Direct Injection
Engine Code
AJV6D
Engine Camshaft Drive
Engine Charge
Exhaust Turbo Charger
Engine Cooling
Jaguar AJV6D Engine
If you are looking for Jaguar AJV6D engine, you are at the right place. The portal you have just landed at, has a huge quantity of rebuilt, reconditioned, remanufactured and low mileage used car engines, with its engine sellers. These engine sellers are from all over the UK. You can have direct access to these sellers at your own leisure.
With its eye catching and stylish cars, the Jaguar dates back its root to 1922 when Billy Lyons with his neighbor, jointly ventured to produce motorcycle cars. Realizing the upcoming importance of cars, they started making luxury cars and their first model that got popularity was Little Austin VII. Later on the SS model appeared in 1931. The company took further bold step to manufacture engines and chassis to make their real automobile company.
Gigantic Jaguar AJV6D Engine
Xf and Xj Series vehicles, really enticed its lovers by powerful Jaguar AJV6D Engine. Unfolding the specifications of Jaguar AJV6D Engine, all its engine parts are skillfully designed to make the engine production a success story by the company. This 3.0 litres diesel engine has a power of 211 HP. Based on direct injection system, engine actual CC are 2993.
Get Robust Engines for Replacement
This Jaguar AJV6D Engine proved a boon and blessing for the company by giving immense success to its Xf and Xj Series vehicles. If you are having a bad or failed engine, then certainly you will have to replace it with some good conditioned engine. But surely you will prefer to have a strong and robust engine that can sooth you without any panic.
Problems with Jaguar AJV6D Engine
This is well established fact that an efficient and powerful vehicle means, its engine is very gigantic and strong. Jaguar AJV6D Engine usually has water leaks and suspension problems. This clearly concludes that engine replacement is now must have.
AJV6D

Engine Fits These Models
| Series | Model | Year | Fuel | Engine Size | Horse Power | Body Type | KW | |
| --- | --- | --- | --- | --- | --- | --- | --- | --- |
| Xf | Saloon | 2008 - 2015 | Diesel | 3 | 211 | Saloon | 155 | Get Free Quote |
| Xf | Sportbrake | 2012 - 2014 | Diesel | 3 | 211 | Estate | 155 | Get Free Quote |
| Xj | X35_, _J12_, _J24_ | 2009 - continue | Diesel | 3 | 211 | Saloon | 155 | Get Free Quote |
| Xf | _J05_, Cc9 | 2008 - 2015 | Diesel | 2.2 | 211 | Saloon | 155 | Get Free Quote |
Other
Jaguar

Parts You Can Find Here