Jaguar AJ8FT engine for sale, reconditioned and used engines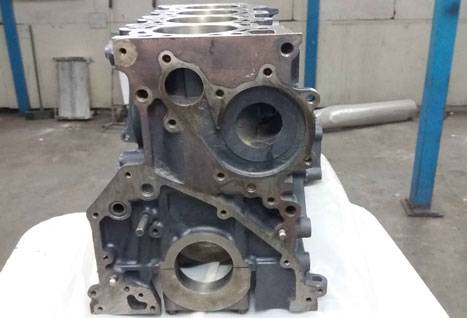 AJ8FT Engine Detail
Average Price : £ 3162.95 Incl.VAT
Get Free Quote
Condition :Remanufactured
a fully reconditioned engine block
Specification:
Average Price Quote

Engine Fuel
Petrol
Engine Layout
Engine Actual CC
4196 cc
Engine Size
3
Engine Valves
32
Engine Cylinders
8
Engine Horse Power
296 HP
Engine Power Kilo Watt
218 kW
Engine Fuel Supply
Intake Manifold Injection/ Carburettor
Engine Code
AJ8FT
Engine Camshaft Drive
Engine Charge
Engine Cooling
Jaguar AJ8FT Engine
The moments are really hard for you when you are confronted with a troubled engine. And such a panic condition hinders you to perform your day to day necessary domestic and official assignments. Without any shadow of doubt, solution of this situation is only the replacement with good quality Jaguar AJ8FT Engine. This portal of Engine Trust you are perching at, specifically deals with the Jaguar engines of best quality, that too in lowest price. There is comprehensive network of engine sellers from all over the UK that assists us in this regard.
Founded by Billy Lyons with his neighbor in 1922, the Jaguar introduced a car with motorcycle. Later on further venturing, these two produced stylized and sophisticated car. Thus, their success got a momentum and they also started making engines for their own vehicles. In this way Jaguar established itself in the auto market by floating the modern and stylish cars.
Jaguar AJ8FT Engine with High Performance
The Jaguar engines are no doubt state of the art comprising diesel and petrol both. These engines are performance oriented with reduced CO2 emissions. Hence clean technologies adopted by this company is a big contribution to save the mother earth from global warming.
This Jaguar AJ8FT 3.o litres petrol Engine contains a power of 296 HP. This engine is based on intake manifold injection/carburetor system. With 8-Cylinder, engine has 32 valves. The engine is fitted in S-Type series of Jaguar i.e. Xk.
Problems with Jaguar AJ8FT Engine
Apart from some other engine faults, there is an issue being faced with Jaguar AJ8FT Engine. It happens that ignition coil fails resulting in mis-firing and idling. This would be indication of weak engine and needs replacement.
AJ8FT

Engine Fits These Models
| Series | Model | Year | Fuel | Engine Size | Horse Power | Body Type | KW | |
| --- | --- | --- | --- | --- | --- | --- | --- | --- |
| S-Type | S-Type | 1999 - 2008 | Petrol | 3 | 296 | Saloon | 218 | Get Free Quote |
| Xk | Xk Convertible | 2006 - 2014 | Petrol | 4.2 | 296 | Convertible | 218 | Get Free Quote |
| Xk | Xk Coupe | 2006 - 2014 | Petrol | 4.2 | 296 | Coupe | 218 | Get Free Quote |
Other
Jaguar

Parts You Can Find Here