Jaguar 508PS engine for sale, reconditioned and used engines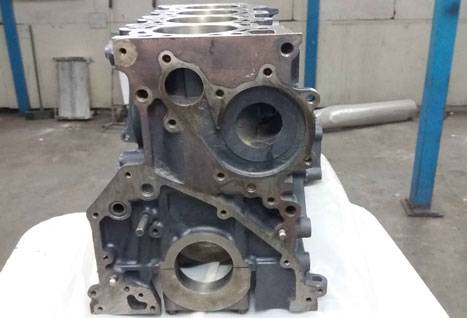 508PS Engine Detail
Average Price : £ 7824.29 Incl.VAT
Get Free Quote
Condition :Remanufactured
a fully reconditioned engine block
Specification:
Average Price Quote

Engine Fuel
Petrol
Engine Layout
Engine Actual CC
5000 cc
Engine Size
2
Engine Valves
32
Engine Cylinders
8
Engine Horse Power
471 HP
Engine Power Kilo Watt
346 kW
Engine Fuel Supply
Direct Injection
Engine Code
508PS
Engine Camshaft Drive
Engine Charge
Engine Cooling
Jaguar 508PS Engine
If you are ailing with failed Jaguar 508PS Engine of your old vehicle, then come out of panic condition; happy news for you that Engine Trust has brought up a special low-priced package with top quality Jaguar engines. These rebuilt, remanufactured, reconditioned and low mileage used engines are waiting for you, that too cheaper than the market.
This UK based company produces exquisite luxurious cars with stunning chassis. Billy Lyons and his neighbor in 1922 founded this company of car making but these were side cars with motorcycle. They later on started car making with the inauguration of Jaguar with its innovative design and features.
Jaguar 508PS Engine is Big Force
All its parts like camshaft, cylinder head, valves and pistons are superbly exquisite creating enhanced power for the Jaguar. Jaguar like its name, is mightily powerhouse for the Jaguar car.
Jaguar 508PS 2.0 litres petrol engine has power of 471 HP. In so far as its fuel supply is concerned, it is by direct injection. Possessing 5000 cc, this 8-Cylinder engine has 32 valves. This engine made for F-Type Series of Jaguar Company, is being fitted since 2012 in convertible and coupe bodies.
Used and Reconditioned Engines, Your Must-Have
Luckily, you have jumped on the pertinent portal that was your need for buying engine for the replacement purpose. Our well-knit network of engine sellers from all over the UK and long experience in this field, boast us. So take the leap of faith and avail this opportunity.
Common Problems with Jaguar 508PS Engine
In time testing of the engine is immensely needed to the hilt for the performance. Generally overheating is reported by the drivers with Jaguar 508PS Engine. Never ignore it and come forward for its replacement.
508PS

Engine Fits These Models
| Series | Model | Year | Fuel | Engine Size | Horse Power | Body Type | KW | |
| --- | --- | --- | --- | --- | --- | --- | --- | --- |
| F-Type | F-Type Convertible | 2012 - continue | Petrol | 2 | 471 | Convertible | 346 | Get Free Quote |
| F-Type | F-Type Coupe | 2013 - continue | Petrol | 2 | 471 | Coupe | 346 | Get Free Quote |
| Xj | Xj | 1996 - 2003 | Petrol | 3 | 471 | Saloon | 346 | Get Free Quote |
| Xk | Xk Convertible | 2006 - 2014 | Petrol | 4.2 | 471 | Convertible | 346 | Get Free Quote |
| Xk | Xk Coupe | 2006 - 2014 | Petrol | 4.2 | 471 | Coupe | 346 | Get Free Quote |
Other
Jaguar

Parts You Can Find Here