3
Easy

Steps To Finding The Right Engine Solution
1
Enter Reg to Locate
the Right Engines
Enter your car registration number into the search box. Our system will pull up the car details from DVLA and identify the correct Engines . We send your enquiry to our Trusted supplier network for free.
2
Get Price Quotes from
Different Sellers
Within minutes you will receive direct quotes from our Verified Suppliers, repairers, reconditioners and service providers in the Trust network. You will get a range of options to solve your car problem.
3
Get the Best Available
Deal Online
You can compare and contact the supplier directly to get the best deal for your budget. Whether you want a local solution or a nationwide retailer, the choice is yours.
Most Popular
Ford

Engines
Replacement Ford

Engine Price Guide
Buy Replacement Ford Engine at Cheapest Prices
Engine Trust is an engine price comparison service and offers cheapest available prices for replacement Ford engines for sale with our verified engine sellers.
Our engine sellers offer all the possible replacement engine choices to save you every possible penny when buying a reconditioned, used, remanufactured, refurbished or even a second hand Ford engine for sale. Our verified network of suppliers stock and build hundreds of Ford engines ready to be fitted in your car.
Ford as a Brand
Ford was established in 1903, by Henry Ford. The company sells passenger cars and light commercial vehicles and luxury passenger cars under the Lincoln name plate. Ford owns several automakers across the globe where Brazilian SUV manufacturer, Troller and Australian performance car manufacturer FPV are the most common.
In the past Ford was also engaged in tractors manufacturing and automotive spare parts. Ford as an automaker, introduced the methods for large-scale manufacturing of cars and large-scale management of amanufacturing workforce using extravagantlyplanned manufacturing systemscharacterised by moving assembly lines.
Ford has shown its great dominance over the UK market in the past with former UK subsidiaries like Jaguar and Land Rover, were purchased by Tata Motors in March 2008.
Volvo was also the queen of Ford motor company till 2010 and in 2011, Ford withdrawn the Mercury brand from the United States, Canada and Middle East. It was serving the markets as a luxury passenger car brand.
Find Reconditioned & Used Ford Engines Online
Enter your Ford registration number and you will get price quotes from our verified network of engine suppliers. Buying a replacement engine has been made easy by Engine Trust and now you are few clicks away from the best price quotes.
After deciding on a given price quote, please directly contact the seller for more information regarding your selected engine fitting services. Sometimes, replacement engines sold on exchange bases, and you have to ask sellers, if they sell engines on exchange basis.
Buy Ford Engines after Comparing Prices
We offer best price quotes from verified engine sellers, when buying a replacement Ford engine for sale. The prices are totally different for every type of engine classified as rebuilt, recon, reman and refurbished.
Prices depend on the remanufacturing done on the engine and parts used in the reconditioned process. However, it also depends on the engine condition and model type. Such as, engines used in the old models are relatively cheaper than those coming in new models.
Replacement Engine Ford Models
Engine Trust works very hard to deliver you the best quality engines and 100 percent free services and cheapest price quotes for Ford reconditioned engines for sale. Engine sellers who offer price quotes at our website are carefully selected and verified before giving them the rights to use our website, in order to offer best deals,we source engines for all Ford models available in the UK.
Ford Engine Fitting Service
Our sellers offer very cost effective engine fitting services. They have the ability to install any kind of engines in any Ford model offered in the UK. The majority of engine sellers in our network have state of the art workshops and highly qualified engine experts to help you in engine fitting.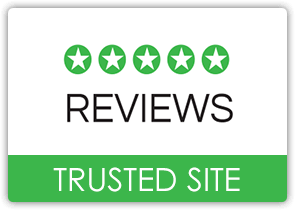 Other
Ford

Parts You Can Find Here