Ford QJBA engine for sale, reconditioned & used engines stock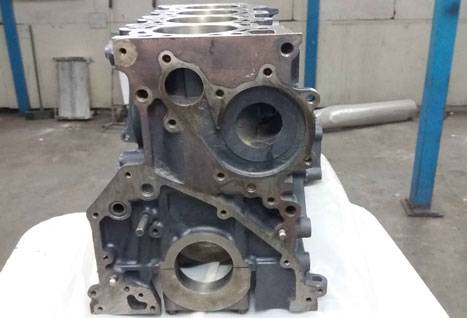 QJBA Engine Detail
Average Price : £ 487.50 Incl.VAT
Get Free Quote
Condition :Remanufactured
a fully reconditioned engine block
Specification:
Average Price Quote

Engine Fuel
Diesel
Engine Layout
Straight
Engine Actual CC
2198 cc
Engine Size
1.8
Engine Valves
16
Engine Cylinders
4
Engine Horse Power
155 HP
Engine Power Kilo Watt
114 kW
Engine Fuel Supply
Direct Injection
Engine Code
QJBA
Engine Camshaft Drive
Duratorq-TDCi
Engine Charge
Turbo/Intercooler
Engine Cooling
Ford QJBA Engine
The engines of Ford played a key role in popularizing Ford Vehicles due to its enhanced power and sophisticated parts. Apart from its innovative interior and exterior, Ford introduced fine quality engines like Ford QJBA Engine. It happens that a Ford engine emerges distinctly irrespective of the vehicle in which it is fitted.
Power House You Need
In so far as this Ford QJBA Engine is concerned, it is powerfully designed with ideal specifications and engine parts. This diesel 2.2 liters engine has power of 155 HP with 2198 cc. Engine power with 114 Kw is sufficient to make it compatible with classic model of Mondeo Mark 3. The engine fuel supply is on direct injection system. This 16 valves engine has duratorque camshaft.
Engine Replacement, A Hard Task
Replacement engine is not so easy that every owner could buy it at its own as it involves expertise and in-depth knowledge about all engine parts. When your old engine has lost its vigor and working ability, then you are forced to buy engine anew. But from where? This is the thing to ponder over. Don't' panic as Engine Trust would do all this task for you to search the best of best engine for your vehicle.
Shop Online Used Low Mileage and Reconditioned Engines
You can, with utmost trust and without any hassle, buy desired Ford QJBA Engine. We have network of engine suppliers that provide engines. As you send to us your details about engine, our system instantly browse the availability of this engine. You, then get free quote describing the engine status and price from our supplier. Rest assured, quality and price are never compromised by us.
Issues Faced by Ford QJBA Engine
Arguably, this Ford QJBA Engine owing to some accident or wear and tear requires replacement. You feel that engine has lost its strength with ignition system and fuel injection failures.
QJBA

Engine Fits These Models
| Series | Model | Year | Fuel | Engine Size | Horse Power | Body Type | KW | |
| --- | --- | --- | --- | --- | --- | --- | --- | --- |
| Mondeo | Mondeo Mark 3 | 2000 - 2007 | Diesel | 1.8 | 155 | Saloon | 114 | Get Free Quote |
Other
Ford

Parts You Can Find Here