3
Easy

Steps To Finding The Right Engine Solution
1
Enter Reg to Locate
the Right Engines
Enter your car registration number into the search box. Our system will pull up the car details from DVLA and identify the correct Engines . We send your enquiry to our Trusted supplier network for free.
2
Get Price Quotes from
Different Sellers
Within minutes you will receive direct quotes from our Verified Suppliers, repairers, reconditioners and service providers in the Trust network. You will get a range of options to solve your car problem.
3
Get the Best Available
Deal Online
You can compare and contact the supplier directly to get the best deal for your budget. Whether you want a local solution or a nationwide retailer, the choice is yours.
Most Popular
Citroen

Engines
Replacement Citroen

Engine Price Guide
Cheapest Used & Reconditioned Citroen engines for sale
Engine Trust is one of the UK's leading price comparison service and sources Citroen engines for sale through our vast network of replacement engine sellers and we can find all kind of used, reconditioned, remanufactured, second hand, Citroen engines you need at the cheapest prices.
Our verified network of engine sellers is based on thousands of suppliers across the UK and all of our dealers' stock and sale replacement Citroen engines for all models, including the Citroen Berlingo.
Find Replacement Citroen engines
You can find Citroen engines through our exclusively free engine price comparison service. After giving your engine details, you will receive the guaranteed cheapest price quotes by text, email or phone.
Engine Trust is the home to search for all Citroen engines that you need, whether you want to replace your Citroen engine with a cheapest replacement unit that is used or want to find a reliable reconditioned engine. Here at Engine Trust, you will find exactly what you are after, all in one place.
History of Citroen
Citroën was developed in 1919 and soon after became the first mass production car manufacturer outside of the United States. In 1934, Citroën started offering innovative technologies with the Traction Avant. It was not only the first mass-produced front-wheel drive car of the world, but also to offer a unitary-type body.
In 1954, Citroen again amaze the world with innovative self-levelling suspension system based on hydro pneumatic system. In 1955, soon after the suspension system, Citroen introduced revolutionary DS to the world with disk brakes and became the first disk brake developer in the world.
It was not the end of this race for innovation started in 1919 at Citroen, in 1967, they introduced twirling headlights on their several models and received several awards in Europe and internationally. The ninety years of serving the world with dignity were celebrated in 2009 and they are now buckling for centenary celebrations in 2019 with several new vehicles and Citroen engines.
Citroen Engine Problems
Infrequent engine glitches are an inescapable problem for Citroen owners. While suitable repairs may help cut down the need for a replacement engine, it is not a guarantee that an engine will not collapse but it can run for a long time if it is kept well. The most common engine problems that people face are;
Engine service light turns ON
Engine overheating
Excessive white smoke on the exhaust pipe
Engine won't start at all
Turbocharger issues due to infrequent services
All of these problems specify a need for an engine replacement but the last two clearly indicate an engine replacement.
Buy Remanufactured Citroen Engines
Simply enter your Citroen engine details and you will get price quotes from our verified network of engine sellers. Searching a replacement engine has been made easy by Engine Trust and you are now few clicks away from the best price quotes.
Citroen Reconditioned Engines Prices
We offer cheapest price quotes online, when buying a replacement Citroen engine for sale. The price quotes for the rebuilt and refurbished engines usually depend on remanufacturing work and working hour spent on the engine reconditioning and new parts used.
On the other hand, if you buy a used or second hand engine, the prices will be according to the conditions of the engines. The prices shown in the price quotes will be only for the bare engines while, if you want delivery, the prices will be charged separately, depending on the terms of seller.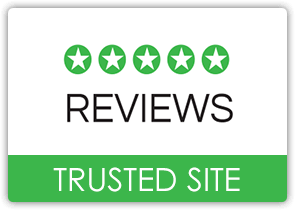 Other
Citroen

Parts You Can Find Here