Citroen 4HV (P22DTE) engine for sale, reconditioned and used engines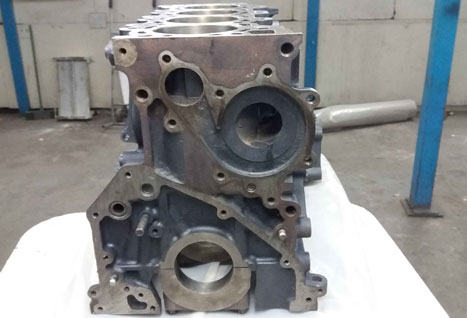 4HV (P22DTE) Engine Detail
Average Price : £ 1548.50 Incl.VAT
Engine Code:
4HV (P22DTE)
Get Free Quote
Condition :Remanufactured
a fully reconditioned engine block
Specification:
Average Price Quote

Engine Fuel
Diesel
Engine Layout
Straight
Engine Actual CC
2198 cc
Engine Size
2
Engine Valves
16
Engine Cylinders
4
Engine Horse Power
101 HP
Engine Power Kilo Watt
74 kW
Engine Fuel Supply
Direct Injection
Engine Code
4HV (P22DTE)
Engine Camshaft Drive
Engine Charge
Turbo/Intercooler
Engine Cooling
Citroen 4HV (P22DTE) Engine
The replacement of old bad engine with some better Citroen 4HV (P22DTE) Engine is the must-have from which you cannot evade. It happens that your old engine becomes unfit for laid-back driving. Hence the need of replacement arises.
Durable and Long-Lasting Engine
An engine is the main part from where moving force is generated and then this energy is shifted towards wheels. It performs its function with the help of various parts like piston, cylinder, valves, camshaft etc.
Citroen engines like its vehicles styed always on victory stand. And these engines like Citroen 4HV (P22DTE) Engine, proved a successful story. This Citroen 4HV (P22DTE) 2.0 litres diesel engine, has a power of 130 HP. With 2198 CC, this engine has 4 cylinders and 16 valves. The engine fuel supply is based on direct injection.
It would not be exaggeration if Citroen is titled as house of innovations and sophisticated technologies. Since its creation, Citroen is consistently moving ahead on the arena of automobile with zillions of its admirers across the globe.
Avail Our Price Comparison Service
This portal where you are perched at now, is specially designed to facilitate our customers to have engines through our price comparison service. Engine Trust with the help of its reliable engine suppliers from all over the UK, provides you a conducive atmosphere to choose the engine. Various car engines like rebuilt, remanufactured, reconditioned and used engines with low mileage can be had in this context by you.
Citroen 4HV (P22DTE) Engine, Entangled into Some Issue
Citroen 4HV (P22DTE) Engine is quite durable but after all it is machine and at certain stage, is ailed from symptoms like overheating and delaying in start. Engine replacement could solve this issue only.
4HV (P22DTE)

Engine Fits These Models
| Series | Model | Year | Fuel | Engine Size | Horse Power | Body Type | KW | |
| --- | --- | --- | --- | --- | --- | --- | --- | --- |
| Relay | Relay Minibus | 2002 - continue | Diesel | 2 | 101 | Bus | 74 | Get Free Quote |
| Relay | Relay Platform/Chassis | 2002 - continue | Diesel | 2 | 101 | Platform/Chassis | 74 | Get Free Quote |
| Relay | Relay Van | 2002 - continue | Diesel | 2 | 101 | Van | 74 | Get Free Quote |
Other
Citroen

Parts You Can Find Here