Citroen 4HH (P22DTE) engine for sale, reconditioned and used engines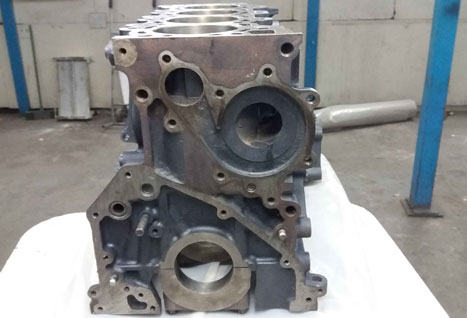 4HH (P22DTE) Engine Detail
Average Price : £ 2200.69 Incl.VAT
Engine Code:
4HH (P22DTE)
Get Free Quote
Condition :Remanufactured
a fully reconditioned engine block
Specification:
Average Price Quote

Engine Fuel
Diesel
Engine Layout
Straight
Engine Actual CC
2198 cc
Engine Size
2
Engine Valves
16
Engine Cylinders
4
Engine Horse Power
130 HP
Engine Power Kilo Watt
96 kW
Engine Fuel Supply
Direct Injection
Engine Code
4HH (P22DTE)
Engine Camshaft Drive
Engine Charge
Turbo/Intercooler
Engine Cooling
Citroen 4HH (P22DTE) Engine
It is pertinent to apprise that Engine Trust is among the UKs well known price comparison service. We have a reliable network of engine sellers from all over the United Kingdom. Ours this verified engine sellers network, carries thousands of best engine suppliers who sell all kind of Citroen engines including Citroen 4HH (P22DTE) Engine
Get the Best Engine Replacement
Citroen engine replacement could be had exclusively from our free engine price comparison service. Soon after you enter your registration no, our system gets activated to search your desired engine with our trusted engine sellers. Engine Trust is associated with this service since decades and have got a huge experience in this regard.
It is a French car making company founded in 1919, headquartered in Saint-Ouen-Sur-Seine, France. The company manufactures luxury cars, commercial vehicles, automobiles, Hot Hatches and electric vehicles. Its all products always appeared with some innovation like Traction Avant, hydro pneumatic self-leveling suspension system with disc brakes, swiveling headlights. Many distinctions and awards are on the credit of Citroen.
High Technology Pampered Engine
It deserves to mention here that Citroen used latest technology to build its powerful engines. HDi diesel engines proved a big success. Enhanced reliability and laid-back drive and torque aplenty at low revs are some of its features. Like its family engines, Citroen 4HH (P22DTE) 2.0 litres diesel Engine, is equipped with power of 130 HP. Having 2198 cc, this engine has 4 cylinders and 16 valves. This highly powered and sophisticated engine is fitted in Relay Minibus and Relay Platform/Chassis.
Common Problems Faced
Whenever, you find engine service lights turning on, turbo charger issue and overheating, all this leads to instant replacement of bad engine with better one.
4HH (P22DTE)

Engine Fits These Models
| Series | Model | Year | Fuel | Engine Size | Horse Power | Body Type | KW | |
| --- | --- | --- | --- | --- | --- | --- | --- | --- |
| Relay | Relay Minibus | 2002 - continue | Diesel | 2 | 130 | Bus | 96 | Get Free Quote |
| Relay | Relay Platform/Chassis | 2002 - continue | Diesel | 2 | 130 | Platform/Chassis | 96 | Get Free Quote |
Other
Citroen

Parts You Can Find Here