Citroen DT20C engine for sale, reconditioned and used engines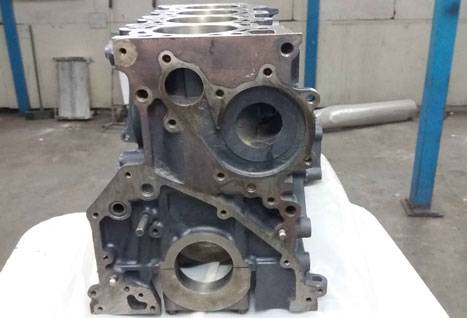 DT20C Engine Detail
Average Price : £ 3395.00 Incl.VAT
Get Free Quote
Condition :Remanufactured
a fully reconditioned engine block
Specification:
Average Price Quote

Engine Fuel
Diesel
Engine Layout
V
Engine Actual CC
2993 cc
Engine Size
1.6
Engine Valves
24
Engine Cylinders
6
Engine Horse Power
211 HP
Engine Power Kilo Watt
155 kW
Engine Fuel Supply
Direct Injection
Engine Code
DT20C
Engine Camshaft Drive
Engine Charge
Bi-Turbo/Intercooler
Engine Cooling
Citroen DT20C Engine
Buy your replacement Citroen DT20C here. Engine Trust remains atop in serving its customers seeking engines for replacement. Luckily, we have stock of all Citroen engines with our trusted engine suppliers. Being a portal, we provide you the best online comparing prices service. We have a network of our trusted engine sellers from all over the UK.
Developed in 1919, Citroen emerged as first mass car making outside the United States. Traction Avant technology was a breakthrough in the history of Citroen. It goes without saying that Citroen has a consistent record making history. It has also on its credit of using self-leveling suspension system and revolutionary DS pampered with disc brakes, being the first one in adopting this technology.
A Powerhouse for your Citroen
The Citroen engines are developed by the PSA Group i.e. Peugeot/Citroen. A lot of Engines are developed by Citroen or in joint venture like DK, EB, EC, EC, ES, EW/DW, Prince, PRV, TM/TN, TMD etc. The company has produced both diesel and petrol engines for its customers.
This Citroen DT20C 1.6 litres diesel Engine has a power of 211 HP. Engine's actual CC are 2993. In so far as tis fuel supply is concerned, it is based on direct injection system. Unfolding the history of Citroen, one gets known that this engine is being fitted in models of C5 III, C5 III Break and C6 uptill now.
Some Easy Clicks, Accesses to Your Desired Engine
Our simple process based on some easy clicks, provides you ample opportunity to select your desired engine. When you send make and model of engine, our sophisticated system instantly extracts all the wanted details. Within no time, you will receive quote from our seller giving you all details of engine you need.
Citroen DT20C Engine, Prone to Have Problems
Your old engine is prone to have problems like overheating, excessive white smoke and turbo charger issue. All this leads to instant replacement of the engine.
DT20C

Engine Fits These Models
| Series | Model | Year | Fuel | Engine Size | Horse Power | Body Type | KW | |
| --- | --- | --- | --- | --- | --- | --- | --- | --- |
| C5 | C5 III | 2008 - continue | Diesel | 1.6 | 211 | Saloon | 155 | Get Free Quote |
| C5 | C5 III Break | 2008 - continue | Diesel | 1.6 | 211 | Estate | 155 | Get Free Quote |
| C6 | C6 | 2005 - continue | Diesel | 2.2 | 211 | Saloon | 155 | Get Free Quote |
Other
Citroen

Parts You Can Find Here