Citroen 4HU (P22DTE) engine for sale, reconditioned and used engines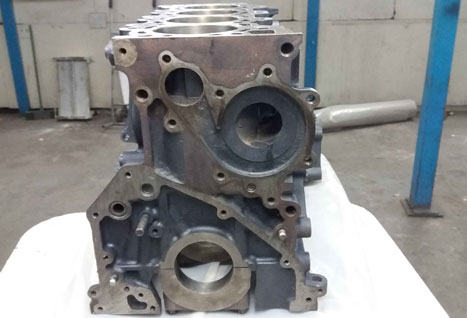 4HU (P22DTE) Engine Detail
Average Price : £ 1633.50 Incl.VAT
Engine Code:
4HU (P22DTE)
Get Free Quote
Condition :Remanufactured
a fully reconditioned engine block
Specification:
Average Price Quote

Engine Fuel
Diesel
Engine Layout
Straight
Engine Actual CC
2198 cc
Engine Size
2
Engine Valves
16
Engine Cylinders
4
Engine Horse Power
120 HP
Engine Power Kilo Watt
88 kW
Engine Fuel Supply
Direct Injection
Engine Code
4HU (P22DTE)
Engine Camshaft Drive
Engine Charge
Turbo/Intercooler
Engine Cooling
Citroen 4HU (P22DTE) Engine
Replacement is a must-have that is accomplished when your old but failed engine becomes panic for you. It is always prone to have some trouble wasting your precious time and also wastage of your hard-earned money by repairing it repeatedly.
Engine Trust at this juncture offers its online price comparing service. It is a portal at which you have landed now to search your desired engine. You are only required to enter your registration number into search box. Rest of the operation will be performed by our system and you will receive a free quote detailing the engine specification and price.
Mightily, Powerful Engine
Undoubtedly you cannot perceive a car without some engine. It is integral part of the vehicle that makes the vehicle to move. Citroen 4HU (P22DTE) Engine is superbly a powerful one. It is pertinent to mention here that this engine fits in models of Relay Minibus, Relay Platform/Chassis and Relay Van. This 2198 cc engine comprises 4 cylinders and 16 valves. In so far as its fuel supply is concerned, it is based on direct injection system.
Low Mileage Used and Reconditioned Engines Available
We mightily explore all the possibilities to find the best of best replacement car engine for you. As soon as you send your engine details to us through our free quote, our sophisticated system, instantly traces out the engine and its location. Immediately you will now receive a free quote from our trusted engine seller.
Outside the USA, Citroen became first mass production car. It adopted new innovations like Traction Avant, an innovative addition. Citroen proved its potential. In the same manner, it continued its journey and added self-leveling suspension system and DS pampered with disk brakes in its victories. 'Swiveling headlights' was another big achievement of Citroen. This got many awards on international level and in Europe.
Your Engine Prone to Have Some Disaster
When you feel your engine glitches, it warns that it is vulnerable to cease permanently, then instead of waiting, replace it at once to avoid any mishap.
4HU (P22DTE)

Engine Fits These Models
| Series | Model | Year | Fuel | Engine Size | Horse Power | Body Type | KW | |
| --- | --- | --- | --- | --- | --- | --- | --- | --- |
| Relay | Relay Minibus | 2002 - continue | Diesel | 2 | 120 | Bus | 88 | Get Free Quote |
| Relay | Relay Platform/Chassis | 2002 - continue | Diesel | 2 | 120 | Platform/Chassis | 88 | Get Free Quote |
| Relay | Relay Van | 2002 - continue | Diesel | 2 | 120 | Van | 88 | Get Free Quote |
Other
Citroen

Parts You Can Find Here