3
Easy

Steps To Finding The Right Engine Solution
1
Enter Reg to Locate
the Right Engines
Enter your car registration number into the search box. Our system will pull up the car details from DVLA and identify the correct Engines . We send your enquiry to our Trusted supplier network for free.
2
Get Price Quotes from
Different Sellers
Within minutes you will receive direct quotes from our Verified Suppliers, repairers, reconditioners and service providers in the Trust network. You will get a range of options to solve your car problem.
3
Get the Best Available
Deal Online
You can compare and contact the supplier directly to get the best deal for your budget. Whether you want a local solution or a nationwide retailer, the choice is yours.
Most Popular
Peugeot

Engines
Replacement Peugeot

Engine Price Guide
Peugeot Reconditioned Engines for Sale
Peugeot is a French car manufacturer and started their business as coffee mills and bicycles in 1810. The first Peugeot automobile, a three wheeled, steam-powered car designed by Leon Serpollet, was produced in 1889 and that time, only four units were produced for example and testing.
The Peugeot Company and family are originally
Peugeot Awards and Winnings
Peugeot has received many international awards for its vehicles. Below is the list of some main achievements of Peugeot throughout its life span.
European Car of the Year
2nd Lowest for CO2 emissions in Europe
The Most Reliable Brand award
Peugeot Sport won the World Rally Championship five times
The Intercontinental Le Mans Cup twice (2010, 2011)
The World Endurance Championship twice (1992, 1993)
The Intercontinental Rally Challenge Championship three times
Get Reconditioned Peugeot Engines for Sale
Engine Trust is the place where you can get exclusive price comparisons of reconditioned Peugeot engines. We are the best in UK by providing this facility in simple and easy steps. We are working with the best Peugeot engine suppliers in UK and we guarantee that their supplied reconditioned engines are in best quality and in 100% working condition. Our Peugeot reconditioned engine suppliers are always available with the ready stock of working engines for all models and years of Peugeot.
Used Peugeot Engines in UK
If you are searching for the best quality used Peugeot engines for sale in UK, Engine Trust is the best platform where you can easily premium quality used engines at the cheapest rates. Simply tell us what you want, like Peugeot model and year. We provide you different price comparisons from our trusted engine suppliers.
Why Engine Trust is the Best?
We are famous al across UK because we have developed a strong relation between our customers. We are the best because
Our Trusted Peugeot Engine suppliers offer 12 month warranty
Qualified and trained Peugeot Engine Mechanics
Thousands of satisfied customers
Highly competitive prices
Ready stock for all Peugeot models
Peugeot Reconditioned Engines Supply and Fitting
Being the best engine price comparison site, we believe that to give easiness to the customer is the best thing. That's why our trusted Peugeot reconditioned engine suppliers offer supply and fitting services. You can travel to their garage or you can also order the engine to your door step with fitting service. The engine fitting team of our verified Peugeot engines suppliers comprised of qualified and trained Peugeot engine fitters and they know what to do and when to do.
Purchase used Peugeot Engines at Affordable Rates
Engine trust is always in search for the best and cheap Peugeot engines for you from the largest network of our excellent Peugeot engine suppliers. Our suppliers are available with all types of engines according to different prices. We guarantee that the engine from our trusted Peugeot suppliers, which is available to our website, is the best in all comparisons. We also guarantee that you can never find such cheap rates for recon Peugeot engines from anywhere.
Simple to Contact Engine Trust
If you are planning to buy Peugeot recon engine at cheap rates, Engine Trust is the best place where your dreams come true. Simply enter your Peugeot registration number in the form on the website. We will collect your details and will come to you with the best available options for you. We always welcome you at Engine Trust.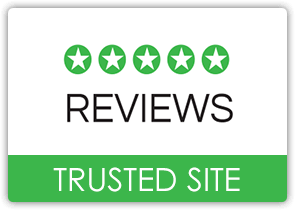 Other
Peugeot

Parts You Can Find Here