Peugeot 4HV (P22DTE) engine for sale, reconditioned and used engines stock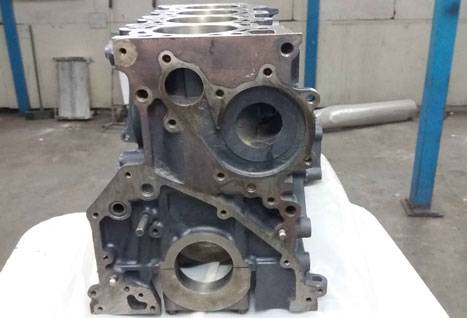 4HV (P22DTE) Engine Detail
Average Price : £ 1548.50 Incl.VAT
Engine Code:
4HV (P22DTE)
Get Free Quote
Condition :Remanufactured
a fully reconditioned engine block
Specification:
Average Price Quote

Engine Fuel
Diesel
Engine Layout
Straight
Engine Actual CC
2198 cc
Engine Size
2
Engine Valves
16
Engine Cylinders
4
Engine Horse Power
101 HP
Engine Power Kilo Watt
74 kW
Engine Fuel Supply
Direct Injection
Engine Code
4HV (P22DTE)
Engine Camshaft Drive
Engine Charge
Turbo/Intercooler
Engine Cooling
Peugeot 4HV (P22DTE) Engine
Peugeot is a French engine manufacturer with engine code P22DTE producing petrol and diesel engine as well. But now onward company has planned to have less investment on diesel engine due to its adoption of electric technology.
An exquisite Peugeot 4HV (P22DTE) Engine
Peugeot constructed Peugeot 4HV (P22DTE) Engine in 2012. This is a 4-cylinder 16v turbo diesel engine. It is of 2198 cc engine having a power of 130 horse power. It deserves to mention here that it is a four-stroke diesel-based engine having volume of 2.2 litres. Due to this power, maximum speed of 142 to 155 km per hour could achieved. It depends upon the dimension and wheel base of the vehicle also.
Have the Peugeot 4HV (P22DTE) Cosy Driving Experience
Superbly, apt to deliver the best in uneven and torn urban and long roads, the Peugeot 4HV (P22DTE) engine thrives in every condition. Fuel consumption impresses every one with 11 litres per 100 kilometres, 6.3 litres on roads. This allures the other vehicles like Vauxhall Movano, Ford Transit, Nissan NV 400, Mercedes-Benz Sprinter, Volkswagen Crafter greatly to use this Peugeot engine.
Peugeot 4HV (P22DTE) Replacement Engines in the UK
Desirous of having Peugeot 4HV (P22DTE) engine either used or a reconditioned for your vehicle? Then your choice of selecting this portal of Engine Trust is arguably well. You would astound with our modus operandi.
It is a place where scores of top-quality reconditioned and used Peugeot 4HV (P22DTE) engine sellers, gather to sell the best quality commodities i.e. engines. As and when a replacement engine is opted by you, we directly forward you towards the engine seller, consequently delivery mechanism is chalked out.
Common Problems with Peugeot 4HV (P22DTE) Engine
Until and unless, a car is not driven regularly, you would assuredly have reliability and performance concerns. The usual problems pertaining to Peugeot 4HV (P22DTE) Engine, inter alia, include engine resist to start due to lose battery cables, clogged fuel filter etc. or turning on of 'Service Engine Soon' lights indicating poor fuel quality or electronic control module failure. For best replacement Peugeot engines visit the site and amaze at our efficient service.
4HV (P22DTE)

Engine Fits These Models
| Series | Model | Year | Fuel | Engine Size | Horse Power | Body Type | KW | |
| --- | --- | --- | --- | --- | --- | --- | --- | --- |
| Boxer | Boxer Box | 1994 - 2003 | Diesel | 2 | 101 | Van | 74 | Get Free Quote |
| Boxer | Boxer Minibus | 2001 - continue | Diesel | 2 | 101 | Bus | 74 | Get Free Quote |
| Boxer | Boxer Platform/Chassis | 1994 - 2002 | Diesel | 2 | 101 | Platform/Chassis | 74 | Get Free Quote |
Other
Peugeot

Parts You Can Find Here