Peugeot 4HU (P22DTE) engine for sale, reconditioned and used engines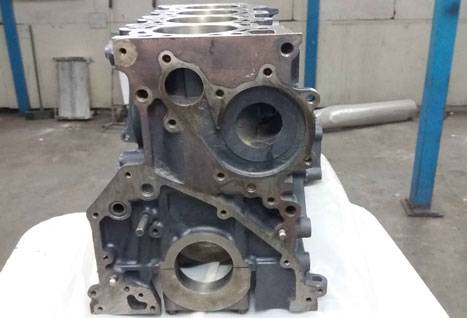 4HU (P22DTE) Engine Detail
Average Price : £ 1633.50 Incl.VAT
Engine Code:
4HU (P22DTE)
Get Free Quote
Condition :Remanufactured
a fully reconditioned engine block
Specification:
Average Price Quote

Engine Fuel
Diesel
Engine Layout
Straight
Engine Actual CC
2198 cc
Engine Size
2
Engine Valves
16
Engine Cylinders
4
Engine Horse Power
120 HP
Engine Power Kilo Watt
88 kW
Engine Fuel Supply
Direct Injection
Engine Code
4HU (P22DTE)
Engine Camshaft Drive
Engine Charge
Turbo/Intercooler
Engine Cooling
Peugeot 4HU (P22DTE) Engine
Peugeot is a renowned automaker founded by Armand Peugeot in 1896, 124 years ago. Headquartered in Sochaux, France, company is associated with production of luxury cars, cars, electric vehicles, commercial vehicles and sports cars. Many awards and distinctions are on its credit.
Peugeot 4HU (P22DTE) Engine is the Cream of the Pick
The Peugeot engine, with code of Peugeot 4HU (P22DTE) is hugely fuel efficient. It is pertinent to apprise that major focus is always about the fuel consumption, and all heed is paid to make this engine fuel efficient. That is a great boon and blessing for the motorists. This engine is first and foremost choice of many diesel engine lovers. The engine is of 2198 cc, having of 120 horsepower.
Peugeot 4HU (P22DTE) Driving Experience
Having an exquisite and marvelous output, the Peugeot 4HU (P22DTE) Engine has attracted many iconic models to adorn them with this. The Ford, Nissan and Citroen are some of the beneficiaries of this engine. There is no denying that it thrives well in all such vehicles due its unique nature and durability.
Peugeot 4HU (P22DTE) Replacement Engines in the UK
If You are aspiring to have used or reconditioned and low-priced engines with high quality. Then, our portal is absolutely your ultimate choice. There are endless reasons to opt this. You would find here a big gathering of Peugeot 4HU (P22DTE) replacement engine sellers from all over the United Kingdom. Once you select the engine of your choice, instantly mechanism of delivery is framed out.
Common Problems Encountered
Amidst problems pertaining to Peugeot 4HU (P22DTE) engine, the usual observed problem is overheating of the engine due to defective radiator, dirty coolant level, damaged thermostat and bad cooling fan. Other defects that may occur include, blinking of Service Engine Soon Light that let you know the fault detected by sensors. This is due to bad gas cap, coil packs, spark plugs and poor fuel. Please contact Engine Trust to procure working Peugeot engine at low prices.
4HU (P22DTE)

Engine Fits These Models
| Series | Model | Year | Fuel | Engine Size | Horse Power | Body Type | KW | |
| --- | --- | --- | --- | --- | --- | --- | --- | --- |
| Boxer | Boxer Box | 1994 - 2003 | Diesel | 2 | 120 | Van | 88 | Get Free Quote |
| Boxer | Boxer Minibus | 2001 - continue | Diesel | 2 | 120 | Bus | 88 | Get Free Quote |
| Boxer | Boxer Platform/Chassis | 1994 - 2002 | Diesel | 2 | 120 | Platform/Chassis | 88 | Get Free Quote |
Other
Peugeot

Parts You Can Find Here