Peugeot 4HH (P22DTE) engine for sale, reconditioned & used engines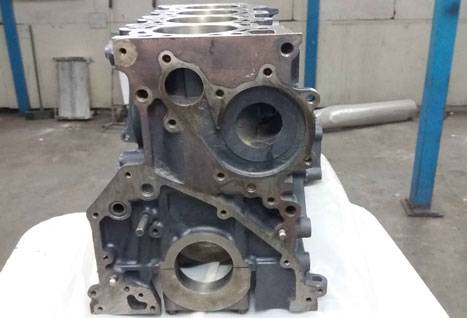 4HH (P22DTE) Engine Detail
Average Price : £ 1608.56 Incl.VAT
Engine Code:
4HH (P22DTE)
Get Free Quote
Condition :Remanufactured
a fully reconditioned engine block
Specification:
Average Price Quote

Engine Fuel
Diesel
Engine Layout
Engine Actual CC
2198 cc
Engine Size
2
Engine Valves
16
Engine Cylinders
4
Engine Horse Power
130 HP
Engine Power Kilo Watt
96 kW
Engine Fuel Supply
Direct Injection
Engine Code
4HH (P22DTE)
Engine Camshaft Drive
Engine Charge
Engine Cooling
Peugeot 4HH (P22DTE) Engine
A stylistically majestic and awe-inspiring car making company Peugeot, sits in Sochaux, France. Founded by Armand Peugeot in 1896, the company manufactures commercial vehicles, cars, sport cars, electric vehicles, and luxurious cars. The Peugeot is participating distinctively in motor sport for more than a century. Sport Peugeot remains on victory stands in various championships.
Peugeot 4HH (P22DTE), a Fuel Efficient Engine
Equipped with plethora of other specifications, its values of 2198 cc and 130 horsepower deserve a mention here. In the 90s and 2000s, the Peugeot diesel engine surprisingly surpassed the gasoline engine. So far as the manufacturing of its block is concerned, it is made of cast iron whereas the light alloy of AS7 is used to make the cylinder block.
Peugeot 4HH (P22DTE) Imparts Enthralling Driving Experience
It is a robust and magical engine with efficiency to mesmerize you. The fuel consumption of this engine is quite satisfactory and appeals every motorist. This leads to growing popularity of Peugeot 4HH (P22DTE) on the arena of auto markets. This leaves the quality lovers awe inspired. That is why, this engine is being used in many other models like Fiat and Citroen.
Quench Your Thirst of Replacement with Used and Reconditioned Engines
The Engine Trust displays its responsibility to provide its valuable customers the best of best reconditioned and used Peugeot 4HH (P22DTE) engines. A great number of motorists gather to sell their engines. There is not even iota of doubt that these engines are of extra performance. You can avail this precious occasion to procure high quality replacement engines. As soon as, the product is selected by you, within no time, delivery procedure is processed instantly.
Common Problems Encountered
This is a well-established fact that proper care and vigilance save you from bitter consequences. Neglecting in-time oil changing and deviating from the minor engine faults, lead to some big catastrophe. Overheating and start-delay, are most often noticed problems with Peugeot 4HH (P22DTE).
4HH (P22DTE)

Engine Fits These Models
| Series | Model | Year | Fuel | Engine Size | Horse Power | Body Type | KW | |
| --- | --- | --- | --- | --- | --- | --- | --- | --- |
| Boxer | Boxer Box | 1994 - 2003 | Diesel | 2 | 130 | Van | 96 | Get Free Quote |
| Boxer | Boxer Bus | 1994 - 2002 | Diesel | 2 | 130 | Bus | 96 | Get Free Quote |
| Boxer | Boxer Platform/Chassis | 1994 - 2002 | Diesel | 2 | 130 | Platform/Chassis | 96 | Get Free Quote |
Other
Peugeot

Parts You Can Find Here