3
Easy

Steps To Finding The Right Engine Solution
1
Enter Reg to Locate
the Right Engines
Enter your car registration number into the search box. Our system will pull up the car details from DVLA and identify the correct Engines . We send your enquiry to our Trusted supplier network for free.
2
Get Price Quotes from
Different Sellers
Within minutes you will receive direct quotes from our Verified Suppliers, repairers, reconditioners and service providers in the Trust network. You will get a range of options to solve your car problem.
3
Get the Best Available
Deal Online
You can compare and contact the supplier directly to get the best deal for your budget. Whether you want a local solution or a nationwide retailer, the choice is yours.
BMW 5 Series 530d

Engine Prices
| Engine Code | Fuel | Engine Size | Years | Average Price Quote |
| --- | --- | --- | --- | --- |
| M57 D30 (306D2) | Diesel | 3.0 litre | 1995 - 2016 | £ 1,006 |
| M57 D30 (306D1) | Diesel | 2.9 litre | 1995 - 2016 | £ 1,590 |
| N57 D30 A | Diesel | 3.0 litre | 1995 - 2016 | £ 1,898 |
| M57 D30 (306D3) | Diesel | 3.0 litre | 1995 - 2016 | £ 2,969 |
BMW 530d History
The 5-Series was launched in 1972 and still dominates its sector. BMW 530d is a mid-size saloon that is high-quality and refined and for many remains the main choice when it comes to mid-sized saloons. The 530d leads the way when it comes to frugal engines, practicality and refinement.
Replacement BMW 530d Engine Price Comparison
Engine Trust is the place to compare engine prices for used and reconditioned BMW 530d engines from a database of trusted and verified suppliers at competitive prices. We provide the best and free replacement BMW 530d engines for sale price comparison in the UK.
Supply & Fit Replacement BMW 530d Engines
Simply enter your reg. details and get a list of verified and trusted suppliers with the required engine in stock. Dealers on our network also offer supply & fit services with delivery all over the UK. Compare engine prices with Engine Trust to save time and money.
BMW 530d Engine Size
BMW 5 Series 530d 3.0 Estate Engine
BMW 5 Series 530d 2.9 Estate Engine
BMW 5 Series 530d 3.0 Hatchback Engine
BMW 5 Series 530d 3.0 Saloon Engine
BMW 5 Series 530d 2.9 Saloon Engine
BMW 5 Series 530d xDrive 3.0 Hatchback Engine
BMW 5 Series 530d xDrive 3.0 Saloon Engine
BMW 5 Series 530d xDrive 3.0 Estate Engine
BMW 530d Engine Codes
M57D30 (306D3) BMW 5 Series Engine
M47D20 (204D4) BMW 5 Series Engine
M57D25 (256D1) BMW 5 Series Engine
M57D30 (306D1) BMW 5 Series Engine
M57D30 (306D2) BMW 5 Series Engine
M57D30 (306D3) BMW 5 Series Engine
M57D30 (306D4) BMW 5 Series Engine
M62B44 (448S1) BMW 5 Series Engine
M62B44 (448S2) BMW 5 Series Engine
N20B20A BMW 5 Series Engine
N43B20A BMW 5 Series Engine
N47D20A BMW 5 Series Engine
N47D20C BMW 5 Series Engine
N47D20D BMW 5 Series Engine
N52B25A BMW 5 Series Engine
N52B30A BMW 5 Series Engine
N53B30A BMW 5 Series Engine
N55B30A BMW 5 Series Engine
N57D30A BMW 5 Series Engine
N57D30B BMW 5 Series Engine
N62B40A BMW 5 Series Engine
N62B44A BMW 5 Series Engine
N62B48A BMW 5 Series Engine
N62B48B BMW 5 Series Engine
N63B44A BMW 5 Series Engine
S62B50 (508S1) BMW 5 Series Engine
BMW 530d Engine Problems
Some of the reported BMW 530D engine problems are:-
Timing chain problems
Cam chain problems
Engine Failure
Electrical Failure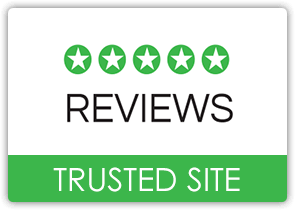 Other
BMW 5 Series 530d

Parts You Can Find Here
We
Serve

in Following Major Areas