3
Easy

Steps To Finding The Right Engine Solution
1
Enter Reg to Locate
the Right Engines
Enter your car registration number into the search box. Our system will pull up the car details from DVLA and identify the correct Engines . We send your enquiry to our Trusted supplier network for free.
2
Get Price Quotes from
Different Sellers
Within minutes you will receive direct quotes from our Verified Suppliers, repairers, reconditioners and service providers in the Trust network. You will get a range of options to solve your car problem.
3
Get the Best Available
Deal Online
You can compare and contact the supplier directly to get the best deal for your budget. Whether you want a local solution or a nationwide retailer, the choice is yours.
Most Popular
Volkswagen

Engines
Replacement Volkswagen

Engine Price Guide
Cheapest Volkswagen Engines in UK
Engine Trust offers class leading price comparison services across the globe but we have centred our operations in the UK. We have a big network of reconditioned and replacement engine sellers, who stock and sale used and reconditioned engines for all VW models offered in the UK. Our engine sellers are in the business of engine remanufacturing and reconditioning since decades and we have given them the rights to offer price quotes on website after a careful test and verification of their customer services and business operations.
Now if you are looking for a Volkswagen engine in any replacement condition from reman, recon, used and second hand to new, rebuilt or reconditioned, we can source the cheapest priced engines for your Volkswagen.
History of VW as a brand
Volkswagen AG or simply VW is a German car manufacturer headquartered in Wolfsburg, Germany. It was founded in 1937 and VW is the top-selling brand of the Volkswagen Group. The holding company was established in 1975 for the developing manufacturer, and now the second largest car manufacturer in the world.
The manufacturer has three models in the world's top 10 best-selling vehicles of all time. These models are the legendary Volkswagen Beetle, Golf and VW Passat and with these three cars.
VW has the most number of cars for any automaker at this platform. The majority of models are still in the production and the Golf has several generations and revisions. The most common subsidiaries of the automaker are Audi since 1966, where more than 99 percent shares of the brand are held by Volkswagen.
Volkswagen was originally created by German Labour Front and breaks the supremacy of luxury models because that time the average German was not able to afford more than motorcycle. Volkswagen was a people's car project but now they own many luxury brands like Bentley, Bugatti, Ducati, Porsche, Skoda and SEAT.
Replacement Volkswagen Engines in Stock
Engine Trust has all kind of Volkswagen engines and our network of engine suppliers has a great stock of reconditioned, remanufactured and used engines, ready to fit into your car. Our engine sellers' stock VW petrol and diesel engines and all units are exceptionally remanufactured for extreme performance and reliability.
Often problems arise because of bad maintenance and care. It is important to note that you should use best quality engine oil in your vehicles.
Common Volkswagen Engine Issues
Generally, Volkswagen engines are very reliable and hard performer but the problems are irreversible and they can ruin your engine any time. If your engine is rattling, or missing the power under rough conditions, or it is giving white smoke while on the go or drinking extra fuel, or even using engine oil, it is time to replace your VW engine.
At Engine Trust you can replace your engine with a recondition, used or second hand engine or you can opt for a new engine as a substitute of a new car. All these options are cheap and cost effective.
Warranty on Volkswagen Engines
As Engine Trust is a price comparison site and source price quotes from verified engine suppliers. Our mainstream engine suppliers offer standard warranty on the reconditioned, used and rebuilt engines. However, every engine passes the strict quality and performance testing before going on the sale.
Our network of engine sellers who have Volkswagen engines in stock offer fitting services with the delivery of top quality recondition engines.
Buy Replacement Volkswagen Engine
It is very simple for you to source price quotes by simply entering your Volkswagen model or engine details or registration number and you will get price quotes from our reliable and verified network of engine suppliers.
Volkswagen Reconditioned Engines Prices
We offer cheapest possible price quotes to save you lot of money and time when buying a reconditioned VW engine for sale.
The prices for the rebuilt and refurbished engines usually depend on the engine quality and the remanufacturing work carried out on the engine.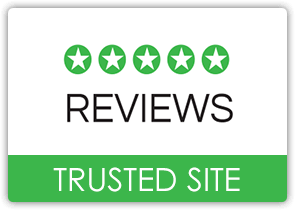 Other
Volkswagen

Parts You Can Find Here