Range Rover 448DT engine for sale, reconditioned and used engines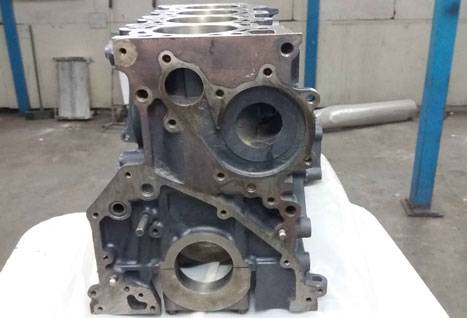 448DT Engine Detail
Average Price : £ 5120.35 Incl.VAT
Get Free Quote
Condition :Remanufactured
a fully reconditioned engine block
Specification:
Average Price Quote

Engine Fuel
Diesel
Engine Layout
V
Engine Actual CC
4367 cc
Engine Size
2.7
Engine Valves
32
Engine Cylinders
8
Engine Horse Power
313 HP
Engine Power Kilo Watt
230 kW
Engine Fuel Supply
Direct Injection
Engine Code
448DT
Engine Camshaft Drive
Engine Charge
Bi-Turbo/Intercooler
Engine Cooling
Range Rover 448DT Engine
Finding replacement Range Rover engines in the UK is quite a difficult task, but finding good-quality used, or recon engines are even more difficult. But Engine Trust makes it possible for you to buy the best recon and used engines for your Range Rover SUV. We have a network of sellers from all over the UK who possess the best-quality engines for your car. Just enter your details, and you'll get a free quote from us. We're not the actual sellers so you'll be connected to the seller to deal with the delivery.
Range Rover has been producing Petrol and Diesel engines for a long time, and if we had to choose one Diesel engine that can compete with every other Petrol driver there is, it is the 448DT. The 448DT is a Diesel engine manufactured for Range Rover SUVs and proved to be a huge success.
448DT Engine Specs
The 448DT codenamed engine is a 3.0-litre Diesel driver with a 4367cc capacity. It is an 8-cylinder engine with 32 engine valves and a 230kW power to go with it. In horsepower, the power of the engine calculates to about 313hp. Fuel supply does not happen through the carburetor in Diesel engines. It is done with the help of the fuel injector.
Cars Using the 448DT engine
The 448DT is a top-rated engine used in a lot of Range Rover SUVs. The first to get it was the Range Rover MK III in 2002 and used it till 2012. The second Range Rover to get it was the first-gen Range Rover Sport and the engine came as an option with the Sport till 2013. The latest Range Rover to get this illustrious engine was the Range Rover IV in 2012 and still uses it.
448DT

Engine Fits These Models
| Series | Model | Year | Fuel | Engine Size | Horse Power | Body Type | KW | |
| --- | --- | --- | --- | --- | --- | --- | --- | --- |
| Range Rover | Range Rover Iv | 2012 - continue | Diesel | 3 | 313 | Closed Off-Road Vehicle | 230 | Get Free Quote |
| Range Rover | Range Rover Mk III | 2002 - 2012 | Diesel | 3 | 313 | Closed Off-Road Vehicle | 230 | Get Free Quote |
| Range Rover | Range Rover Sport | 2005 - 2013 | Diesel | 2.7 | 313 | Closed Off-Road Vehicle | 230 | Get Free Quote |
Other
Range Rover

Parts You Can Find Here