Range Rover 428PS engine for sale, reconditioned and used engines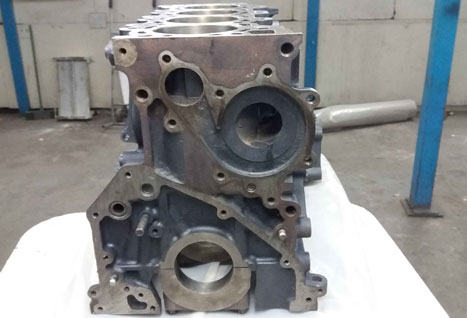 428PS Engine Detail
Average Price : £ 3658.92 Incl.VAT
Get Free Quote
Condition :Remanufactured
a fully reconditioned engine block
Specification:
Average Price Quote

Engine Fuel
Petrol
Engine Layout
Engine Actual CC
4197 cc
Engine Size
3
Engine Valves
32
Engine Cylinders
8
Engine Horse Power
390 HP
Engine Power Kilo Watt
287 kW
Engine Fuel Supply
Intake Manifold Injection/ Carburettor
Engine Code
428PS
Engine Camshaft Drive
Engine Charge
Engine Cooling
Range Rover 428PS Engine
Are you seeking a place to buy 428PS engines in the UK? Engine Trust is the ideal place for you to find the best used and reconditioned engines for your Range Rover. We have sellers from all over the UK, who have the best stock of Range Rover engines available including the 428PS Petrol.
All that you need to do is to fill-up the form with your details and will be shown a list of engines currently available along with their prices, and we guarantee that the costs will be some of the most affordable you'll find in the entire UK. Once the driver is chosen, the seller can arrange the delivery for you according to your needs.
Range Rover is a luxury SUV manufacturing brand that operates under the Land Rover brand to produce luxury vehicles. It is one of the most successful brands and also uses its engines. The 428PS is a codename for a Petrol engine used in some Range Rovers.
428PS Engine Specifications
The Range Rover 428PS is a Petrol engine manufactured for handling both off-road and on-road usage. It is a 3.0-litre engine with 32 engine valves and is an eight-cylinder driver. It has a 390hp or 287kW power and being a Petrol; the carburetor does fuel supply. It has a capacity of 4197cc, which means it is a heavy-duty driver designed for rough and tough usage.
Cars using the Range Rover 428PS Engine
The engine was first readied for usage in Range Rovers in 2002. It started coming as an option with the Range Rover III and continued till 2012. It was also given as an option with the Range Rover Sport in its first generation and continued till 2013. The engine did well with both SUVs and turned out to be a success.
428PS

Engine Fits These Models
| Series | Model | Year | Fuel | Engine Size | Horse Power | Body Type | KW | |
| --- | --- | --- | --- | --- | --- | --- | --- | --- |
| Range Rover | Range Rover III | 2002 - 2012 | Petrol | 3 | 390 | Closed Off-Road Vehicle | 287 | Get Free Quote |
| Range Rover Sport | Range Rover Sport | 2005 - 2013 | Petrol | 2 | 390 | Closed Off-Road Vehicle | 287 | Get Free Quote |
Other
Range Rover

Parts You Can Find Here