Range Rover 368DT engine for sale, reconditioned and used engines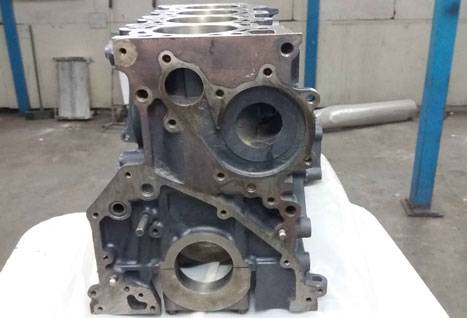 368DT Engine Detail
Average Price : £ 4143.36 Incl.VAT
Get Free Quote
Condition :Remanufactured
a fully reconditioned engine block
Specification:
Average Price Quote

Engine Fuel
Diesel
Engine Layout
V
Engine Actual CC
3628 cc
Engine Size
2.7
Engine Valves
32
Engine Cylinders
8
Engine Horse Power
272 HP
Engine Power Kilo Watt
200 kW
Engine Fuel Supply
Direct Injection
Engine Code
368DT
Engine Camshaft Drive
Engine Charge
Turbo/Intercooler
Engine Cooling
Range Rover 368DT Engine
368DT engines that are not new and in excellent condition are difficult to find, but Engine Trust has all the best 368DT recon and used Range Rover engine available at its disposal. We have sellers from all over the UK that post the engines available to them on our portal, and when you search for it, our team shows you a list of available drivers along with their prices. After you choose one of them, you'll be connected to the primary seller as Engine Trust itself does not sell engines.
Range Rover is a luxury SUV brand owned by Land Rover and acts as its luxury series brand. Range Rover vehicles are famous for being highly luxurious and excellent performing. Range Rover engines are also some of the best-performing drivers around, and the 368DT codenamed engine is one of them.
Engine Specifications
The 368DT codenamed engine is a 3.0-litre Diesel engine with 32 engine valves and an eight-cylinder setup. It has a 272hp power in horsepower and a 200kW power in kilowatts. It has a capacity of 3628cc, and the fuel injector does fuel supply. Overall, it is a very robust engine that compliments well with other features of the cars in which it is installed.
Cars using the 368DT engine
There are two main Range Rovers in which this engine was installed. The driver first originated in 2002 as an option with the Range Rover MK III that continued using it till 2012. It was also included as a less powerful Diesel option in the Range Rover Sport 1st generation in 2005, which also included the more influential 468DT driver. With the Sport, the 368DT comes with a 2.7-litre engine.
368DT

Engine Fits These Models
| Series | Model | Year | Fuel | Engine Size | Horse Power | Body Type | KW | |
| --- | --- | --- | --- | --- | --- | --- | --- | --- |
| Range Rover | Range Rover Mk III | 2002 - 2012 | Diesel | 3 | 272 | Closed Off-Road Vehicle | 200 | Get Free Quote |
| Range Rover | Range Rover Sport | 2005 - 2013 | Diesel | 2.7 | 272 | Closed Off-Road Vehicle | 200 | Get Free Quote |
Other
Range Rover

Parts You Can Find Here