Range Rover 306DT engine for sale, reconditioned and used engines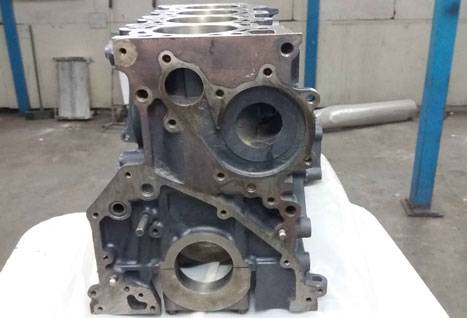 306DT Engine Detail
Average Price : £ 2975.49 Incl.VAT
Get Free Quote
Condition :Remanufactured
a fully reconditioned engine block
Specification:
Average Price Quote

Engine Fuel
Diesel
Engine Layout
V
Engine Actual CC
2993 cc
Engine Size
2.7
Engine Valves
24
Engine Cylinders
6
Engine Horse Power
211 HP
Engine Power Kilo Watt
155 kW
Engine Fuel Supply
Direct Injection
Engine Code
306DT
Engine Camshaft Drive
TDV6 3.0
Engine Charge
Exhaust Turbo Charger
Engine Cooling
Range Rover 306DT Engine
Range Rover has manufactured a variety of Petrol and Diesel engines in the past that have complimented the performance of their vehicles very well. Initially, all Range Rovers came with Petrol, but the pros of having Diesel engines enabled Range Rover to move towards Diesel engines slowly, and the experiment didn't disappoint. The 306DT was one of the Diesel Range Rover engines that were launched by Range Rover for their SUVs.
306DT Engine Specifications
The 306DT codenamed engine is an SUV-specific engine having a capacity of 2993cc. It is a 2.7-litre engine with a 211 power in horsepower and 155 power in kilowatts. It has 24 engine valves and is a TDV6 six-cylinder engine. Just like other Diesel engines, the fuel supply in this one also occurs through the fuel injector.
SUVs with the 306DT engine
Three main top-tier Range Rovers included this engine as an option. The first was the first-gen Range Rover Sport in 2005, which used it till 2013. The second one was the Range Rover IV in 2012 and is still including the 306DT as an option.
The latest SUV to come with the 306DT engine is the Range Rover Velar, which got it in 2017. The Range Rover IV got a 3.0-litre variant of this engine, while the Range Rover Sport got a 2.7-litre variant. The Velar has got a 2.0-litre 306DT engine as an option.
Range Rover 306DT engines in the UK
If you are seeking a place to find a 306DT used or recon engine as a replacement engine to your existing one, you've landed at the perfect place. Engine Trust is a UK-based company that showcases the best used and recon engines from all over the UK.
One thing to remember is that we don't own any of the engines. We have sellers who advertise their engines on our portal. We give free price quotes to customers, and upon choosing an engine, they'll be connected with the dealer to deal with the delivery independently.
Vulnerability of Range Rover 306DT Engine
Arguably, there is no denying that an engine is always prone to have some defect, being a machine. The Range Rover 306DT Engine does a fine job to pull the Range Rover successfully through every terrain. But issues like engine misfiring and oil leakage may happen as mileage on odometer increases.
306DT

Engine Fits These Models
| Series | Model | Year | Fuel | Engine Size | Horse Power | Body Type | KW | |
| --- | --- | --- | --- | --- | --- | --- | --- | --- |
| Range Rover | Range Rover Iv | 2012 - continue | Diesel | 3 | 211 | Closed Off-Road Vehicle | 155 | Get Free Quote |
| Range Rover | Range Rover Sport | 2005 - 2013 | Diesel | 2.7 | 211 | Closed Off-Road Vehicle | 155 | Get Free Quote |
| Range Rover Velar | Range Rover Velar | 2017 - continue | Diesel | 2 | 211 | Closed Off-Road Vehicle | 155 | Get Free Quote |
Other
Range Rover

Parts You Can Find Here