Mercedes-benz OM651.955 Engine for Sale, Compare Prices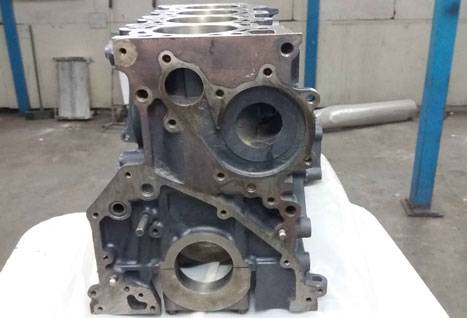 OM 651.955 Engine Detail
Average Price : £ 3285.62 Incl.VAT
Get Free Quote
Condition :Remanufactured
a fully reconditioned engine block
Specification:
Average Price Quote

Engine Fuel
Diesel
Engine Layout
Straight
Engine Actual CC
2143 cc
Engine Size
2.1
Engine Valves
16
Engine Cylinders
4
Engine Horse Power
95 HP
Engine Power Kilo Watt
70 kW
Engine Fuel Supply
Direct Injection
Engine Code
OM 651.955
Engine Camshaft Drive
Engine Charge
Exhaust Turbo Charger
Engine Cooling
Buy Mercedes-benz OM651.955 Engine
Buy Mercedes-benz OM651.955 engine at the cheapest online prices by comparing quotes from our trusted reconditioned and used OM651.955 engine sellers in UK. Engine Trust has suppliers on its network who offer delivery and supply and fit services. Compare prices with ease and select the supplier that suits your circumstances.
OM 651.955

Engine Fits These Models
| Series | Model | Year | Fuel | Engine Size | Horse Power | Body Type | KW | |
| --- | --- | --- | --- | --- | --- | --- | --- | --- |
| Sprinter | Sprinter 3,5-T Box | 2006 - continue | Diesel | 2.1 | 95 | Box | 70 | Get Free Quote |
| Sprinter | Sprinter 3,5-T Bus | 2006 - continue | Diesel | 2.1 | 95 | Bus | 70 | Get Free Quote |
| Sprinter | Sprinter 3,5-T Minibus | 2006 - continue | Diesel | 2.1 | 95 | Bus | 70 | Get Free Quote |
| Sprinter | Sprinter 3,5-T Platform/Chassis | 2006 - continue | Diesel | 2.1 | 95 | Platform/Chassis | 70 | Get Free Quote |
| Sprinter | Sprinter 3,5-T Van | 2006 - continue | Diesel | 2.1 | 95 | Van | 70 | Get Free Quote |
| Sprinter | Sprinter 3-T Box | 1995 - 2006 | Diesel | 2.1 | 95 | Box | 70 | Get Free Quote |
| Sprinter | Sprinter 3-T Bus | 1995 - 2006 | Diesel | 2.1 | 95 | Bus | 70 | Get Free Quote |
| Sprinter | Sprinter 3-T Minibus | 1995 - 2006 | Diesel | 2.1 | 95 | Bus | 70 | Get Free Quote |
| Sprinter | Sprinter 3-T Platform/Chassis | 1995 - 2006 | Diesel | 2.1 | 95 | Platform/Chassis | 70 | Get Free Quote |
| Sprinter | Sprinter 3-T Van | 1995 - 2006 | Diesel | 2.1 | 95 | Van | 70 | Get Free Quote |
| Sprinter | Sprinter 4,6-T Box | 2006 - continue | Diesel | 2.1 | 95 | Box | 70 | Get Free Quote |
| Sprinter | Sprinter 5-T Box | 2006 - continue | Diesel | 2.1 | 95 | Box | 70 | Get Free Quote |
| Sprinter | Sprinter 5-T Platform/Chassis | 2001 - 2006 | Diesel | 2.1 | 95 | Platform/Chassis | 70 | Get Free Quote |
| Sprinter | Sprinter 5-T Van | 2006 - continue | Diesel | 2.1 | 95 | Van | 70 | Get Free Quote |
Other
Mercedes-benz

Parts You Can Find Here