Mercedes OM 651.950 Engine for Sale, Reconditioned and Used Engines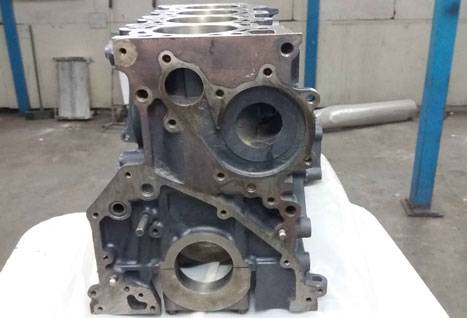 OM 651.950 Engine Detail
Average Price : £ 2553.26 Incl.VAT
Get Free Quote
Condition :Remanufactured
a fully reconditioned engine block
Specification:
Average Price Quote

Engine Fuel
Diesel
Engine Layout
Straight
Engine Actual CC
2143 cc
Engine Size
2.1
Engine Valves
16
Engine Cylinders
4
Engine Horse Power
136 HP
Engine Power Kilo Watt
100 kW
Engine Fuel Supply
Direct Injection
Engine Code
OM 651.950
Engine Camshaft Drive
Engine Charge
Exhaust Turbo Charger
Engine Cooling
Find Top Quality Mercedes-Benz OM 651.950 Engines Online
You have very wisely selected the portal at which you are landed now. You can fulfil your engine need, either with low mileage used engine or with reconditioned engine, whatever you like to opt for.
There is no arguing that Mercedes engine replacement is a daunting task which involves a lot of risks in the form of scams. How could online solutions remain aloof from these. So be very vigilant while choosing the engine for your Mercedes-Benz.
Highly updated safety and environmental friendly features, make the Mercedes-Benz OM 651.950 superior to its competitors. Likewise, infotainment, an appealing digital display, climate control and security features, are some of the comforts that the Mercedes-Benz offers.
Mercedes-Benz OM 651.950 Engine, Packs a Punch
There emerged stunning and rigid models of Mercedes-Benz pampered with powerful engines like Mercedes-Benz OM 651.950. It is 2.1 litres diesel engine with 95 HP or 70 Kw. Whereas this 4-Cylinder engine has 16 valves. So far as its actual cc is concerned, it is 2143. Direct injection system is adopted in this engine for fuel supply.
Unfathomably Best Portal You Ever Have Had
There are best quality Mercedes-Benz OM 651.950 Engine aplenty with us for you. There is a huge variety of engines from which you can chose one for you. Certainly, you will be thinking about the quality and price of these engines. Be sure, these are of superb quality with minimum price.
Common Problems in Mercedes-Benz OM 651.950 Engine that Aches You
Undoubtedly, with the passage of time engines are surely to have some defects due to wear and tear. But on the other hand, some issues are specially related to Mercedes-Benz OM 651.950 Engine in which problems of transmission and cam shaft trouble you.
OM 651.950

Engine Fits These Models
| Series | Model | Year | Fuel | Engine Size | Horse Power | Body Type | KW | |
| --- | --- | --- | --- | --- | --- | --- | --- | --- |
| V-Class | V-Class | 2014 - continue | Diesel | 2.1 | 136 | MPV | 100 | Get Free Quote |
| Vito | Vito Box | 2014 - continue | Diesel | 2 | 136 | Box | 100 | Get Free Quote |
| Vito | Vito Mixto | 2014 - continue | Diesel | 1.6 | 136 | Box Body / Estate | 100 | Get Free Quote |
| Vito | Vito Tourer | 2014 - continue | Diesel | 1.6 | 136 | Bus | 100 | Get Free Quote |
| Vito | Vito Van | 2014 - continue | Diesel | 1.6 | 136 | Van | 100 | Get Free Quote |
Other
Mercedes-benz

Parts You Can Find Here