Mercedes OM 651.911 Engine for Sale, Reconditioned and Used Engines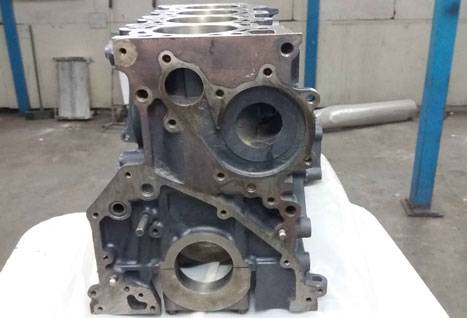 OM 651.911 Engine Detail
Average Price : £ 5308.30 Incl.VAT
Get Free Quote
Condition :Remanufactured
a fully reconditioned engine block
Specification:
Average Price Quote

Engine Fuel
Diesel
Engine Layout
Straight
Engine Actual CC
2143 cc
Engine Size
1.6
Engine Valves
16
Engine Cylinders
4
Engine Horse Power
163 HP
Engine Power Kilo Watt
120 kW
Engine Fuel Supply
Direct Injection
Engine Code
OM 651.911
Engine Camshaft Drive
Engine Charge
Exhaust Turbo Charger
Engine Cooling
Genuine Mercedes-Benz OM 651.911 Engines at Lowest Online Rates
The Mercedes-Benz OM 651.911 is diesel based 1.6 litres engine having 2143 cc. So far as its power is concerned, it is of 136 horsepower. This engine is 4-cylinders having 16 valves and the engine charge is 'exhaust turbo charger'. This engine was fitted in models of C-Class, Glc-Class and S-Class vehicles of Mercedes-Benz.
The grand history of Mercedes-Benz reveals that first model of the company was marketed in 1901 and formal production started in 1926. The Mercedes-Benz OM 651.911 Engine really leaves you mesmerized and of course satisfied, owing to its extreme power and efficiency. The torque produced by this engine to wheels compels the car to move on, seamlessly.
Used and Reconditioned Engines
The engine being the driving force of the vehicle, occupies an important place in car parts. That is why for the purchase of used or reconditioned Mercedes engines, a specific heed is paid so as to get a trusted engine. Ours is a trusted portal at which you have now landed over. You can get reams of information about the purchase of used and reconditioned engines.
The portal you are perched at now, is right place you have selected for the procurement of best quality Mercedes-Benz OM 651.911 used and reconditioned Engines. Through our free non obligation quote, you send us the engine details like make and mode. Then, our system would extract our trusted parts providers with whom this engine is available. No issue of price and quality exists; we assure you in all respects.
Aches with Mercedes-Benz OM 651.911 Engine
No specific problem occurs in the new engines. However, the oil filled engine is mounted and starts sometimes leaking after 10, 0000 miles. So, be careful in this regard. Other trivial common problem includes overheating, that is due to your own negligence in its up-keeping.
OM 651.911

Engine Fits These Models
| Series | Model | Year | Fuel | Engine Size | Horse Power | Body Type | KW | |
| --- | --- | --- | --- | --- | --- | --- | --- | --- |
| C-Class | C-Class | 1993 - 2014 | Diesel | 1.6 | 163 | Saloon | 120 | Get Free Quote |
| C-Class | C-Class Coupe | 2001 - 2011 | Diesel | 2.1 | 163 | Coupe | 120 | Get Free Quote |
| C-Class | C-Class T-Model | 2001 - 2014 | Diesel | 1.6 | 163 | Estate | 120 | Get Free Quote |
| E-Class | E-Class | 1995 - 2009 | Diesel | 2.1 | 163 | Saloon | 120 | Get Free Quote |
| E-Class | E-Class Convertible | 2010 - continue | Diesel | 2.1 | 163 | Convertible | 120 | Get Free Quote |
Other
Mercedes-benz

Parts You Can Find Here