Mercedes OM 642.896 Engine for Sale, Reconditioned and Used Engines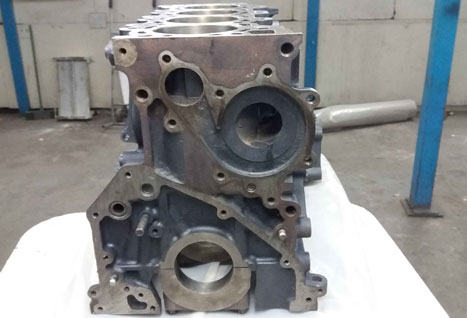 OM 642.896 Engine Detail
Average Price : £ 11647.47 Incl.VAT
Get Free Quote
Condition :Remanufactured
a fully reconditioned engine block
Specification:
Average Price Quote

Engine Fuel
Diesel
Engine Layout
V
Engine Actual CC
2987 cc
Engine Size
2.1
Engine Valves
24
Engine Cylinders
6
Engine Horse Power
184 HP
Engine Power Kilo Watt
135 kW
Engine Fuel Supply
Direct Injection
Engine Code
OM 642.896
Engine Camshaft Drive
Engine Charge
Turbo/Intercooler
Engine Cooling
Supreme Quality Mercedes-Benz OM 642.896 Engines
Sufficient it to say that each model of Mercedes-Benz is more stunning than the last. Mercedes-Benz OM 642.896 engine is gigantic and strong. Founded by Karl Benz, luxury, efficiency and safety have always been remained the pursuit of the company. That is why, its vehicles have stupendous view, laid-back interior and jaw-dropping exterior. Truly speaking, its ride gives you a dream like feeling.
Engine being a vital and leading part of a vehicle, plays a pivotal role in the overall operation of the vehicle. Seamless and smooth journey could only be had with the powerful engine fitted in the Mercedes-Benz. Like its dazzling and enticing look, its OM 642.896 engine is also of premium quality.
Beyond Compare; Used and Reconditioned Engines
For your convenience, our portal would solve your issue of buying an efficient engine with low mileage too. Fortunately for this, we have good quality used and reconditioned Mercedes engines. Just send us your requirement through our free quote. We will instantly browse your engine through our trusted engine suppliers from all over the UK.
This 2.1 litres diesel engine has power of 184 horsepower or 135 Kw. The direct injection system is applied in it. With 2987 CC, this engine is 6-Cylinder. In so far as its fitting is concerned, this engine is fitted in the vehicles of series Sprinter.
Dilemma of Proper Engine Replacement
For your plagued engine, you are in search of good quality Mercedes-Benz OM 642.896 engine. Surely you could have uncountable offers but lacking an efficient engine. Neither you have relevant experience to choose the right engine, nor the prevailing scams in online shopping would let you to have real deal.
Troubles with Mercedes-Benz OM 642.896 Engine
An engine must always be tested to the hilt, for having desired performance. Transmission issue and balance shaft failure are some of commonly faced problems. These could be compensated with the replacement of good quality used or reconditioned engine.
OM 642.896

Engine Fits These Models
| Series | Model | Year | Fuel | Engine Size | Horse Power | Body Type | KW | |
| --- | --- | --- | --- | --- | --- | --- | --- | --- |
| Sprinter | Sprinter 3,5-T Minibus | 2006 - continue | Diesel | 2.1 | 184 | Bus | 135 | Get Free Quote |
| Sprinter | Sprinter 3,5-T Platform/Chassis | 2006 - continue | Diesel | 2.1 | 184 | Platform/Chassis | 135 | Get Free Quote |
| Sprinter | Sprinter 3,5-T Van | 2006 - continue | Diesel | 2.1 | 184 | Van | 135 | Get Free Quote |
| Sprinter | Sprinter 3-T Platform/Chassis | 1995 - 2006 | Diesel | 2.1 | 184 | Platform/Chassis | 135 | Get Free Quote |
| Sprinter | Sprinter 3-T Van | 1995 - 2006 | Diesel | 2.1 | 184 | Van | 135 | Get Free Quote |
| Sprinter | Sprinter 4,6-T Platform/Chassis | 2006 - continue | Diesel | 2.1 | 184 | Platform/Chassis | 135 | Get Free Quote |
| Sprinter | Sprinter 4,6-T Van | 2006 - continue | Diesel | 2.1 | 184 | Van | 135 | Get Free Quote |
| Sprinter | Sprinter 5-T Bus | 2006 - continue | Diesel | 2.1 | 184 | Bus | 135 | Get Free Quote |
| Sprinter | Sprinter 5-T Platform/Chassis | 2001 - 2006 | Diesel | 2.1 | 184 | Platform/Chassis | 135 | Get Free Quote |
| Sprinter | Sprinter 5-T Van | 2006 - continue | Diesel | 2.1 | 184 | Van | 135 | Get Free Quote |
Other
Mercedes-benz

Parts You Can Find Here