3
Easy

Steps To Finding The Right Engine Solution
1
Enter Reg to Locate
the Right Engines
Enter your car registration number into the search box. Our system will pull up the car details from DVLA and identify the correct Engines . We send your enquiry to our Trusted supplier network for free.
2
Get Price Quotes from
Different Sellers
Within minutes you will receive direct quotes from our Verified Suppliers, repairers, reconditioners and service providers in the Trust network. You will get a range of options to solve your car problem.
3
Get the Best Available
Deal Online
You can compare and contact the supplier directly to get the best deal for your budget. Whether you want a local solution or a nationwide retailer, the choice is yours.
Most Popular
Land Rover

Engines
Replacement Land Rover

Engine Price Guide
Replacement Land Rover engines for Sale
Engine Trust is an engine price comparison site and we can source any Land Rover engine for you with perfectly reconditioned, remanufactured, rebuilt or top quality, low mileage used and second hand Land Rover engines. You can scroll through the models list to find out manually, or simply, enter your registration number and our database will do the rest for you.
Top Land Rover Replacement Engines
Land Rover is a renowned brand in the UK and recently owned by TATA motors India. It offers a variety of off-roading vehicles where Range Rover TDV8 and Range Rover TDV6 with V6 and V8 engines are famous.
However, it uses several BMW Petrol Engines as well but now after merging with Jaguar, these engines are superseded by supercharged Jaguar engines. Recently, there are two new engines introduced in the Land Rover line-up.
Top Land Rover engines are listed below
Land Rover Defender diesel and petrol Engine
Land Rover Discovery series Engines
Freelander Series
Range Rover series including sport and Evoque
Our network of verified engine suppliers source and stock all these engines and they are also involved in remanufacturing, reconditioning and rebuilding process for decades and have years of experience and most modern technologies to test the performance of used and second hand engines prior to the application of these replacement engines in any Land Rover.
History of Land Rover
The Land Rover Company used the name plate Land Rover for it's a model series in 1948, but the name plate was afterwards turned into a complete brand. A brand that encircles the all-wheel drive vehicles and world class SUVs including the Defender, Discovery, Freelander, and some luxurious SUVs in the Range Rover line-up. The brand has established a research and engineering centre at the Gaydon and Whitley engineering centres while the production is based in Halewood and Solihull plants.
Land Rover has developed the research and development centre at University of Warwick, with the investment of 100 million GBP. It will create new technologies for the next generation of vehicles. The construction was started in 2014 and it aims to facilitate 1000 academics and engineers at the centre.
As a company, Land Rover is not that old, it existed since 1978, and it was acquired by BMW in 1994. However, after only six years, in 2000, the group was sold to Ford Motor Company and become the part of its luxury automotive division.
Ford sold both Jaguar and Land Rover to TATA Motors in 2008. Tata invested $559 million in the Land Rover and developed an engine assembly plant in West Midlands. This engine plant is intended to build four and eight cylinder Ingenium engines for both Land Rover and Jaguar models.
Buy used and second-hand Land Rover engines
At Engine Trust we have a big network of verified and trusted engine suppliers across the UK and they maintain a massive stock of Land Rover engines for all models for sale. We can source any kind of replacement engine including used, reconditioned, rebuilt, second hand or recon engine for your Land Rover.
Land Rover Engines in stock
Our engine sellers keep an extensive inventory of used and second hand Land Rover petrol & diesel engines for all Land Rover models so that it is easy for us to give you a list of price quotes. However, our Land Rover engine sellers offer with a reconditioned Land Rover engine.
A standard warranty for performance
New Piston Rings on reconditioned engines
New Main and big end Bearings
New seals and Gaskets on both reconditioned and rebuilt engines
Get Cheapest Price Quotes for Replacement Engines
Engine Trust has made the price comparison and engine search has made very easy, simply enter your Land Rover details or registration number to get price quotes from our trusted and verified network of engine suppliers.
Warranty for Replacement Land Rover Engines
All our suppliers offer reconditioned Land Rover engines with standard warranty. We assure best price comparison services and all 100% free without any hidden charges at all. Before you make any decision, simply match cheapest available price quotes offered by our network of engine sellers.
Our 100 percent non-obligatory price quotes confirms your independence in buying from any seller. All our sellers offer nationwide delivery services however, some of them have the ability to deliver worldwide.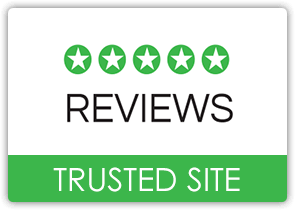 Other
Land Rover

Parts You Can Find Here