3
Easy

Steps To Finding The Right Engine Solution
1
Enter Reg to Locate
the Right Engines
Enter your car registration number into the search box. Our system will pull up the car details from DVLA and identify the correct Engines . We send your enquiry to our Trusted supplier network for free.
2
Get Price Quotes from
Different Sellers
Within minutes you will receive direct quotes from our Verified Suppliers, repairers, reconditioners and service providers in the Trust network. You will get a range of options to solve your car problem.
3
Get the Best Available
Deal Online
You can compare and contact the supplier directly to get the best deal for your budget. Whether you want a local solution or a nationwide retailer, the choice is yours.
Most Popular
Toyota

Engines
Replacement Toyota

Engine Price Guide
Cheapest Engine Prices for All Toyota Models
Is your Toyota engine facing any power issues, or are you suffering from low power delivery while pushing it hard in the traffic? You probably need an engine replacement.
But do not worry, now you do not need to visit breaker yard after breaker yard, Engine Trust offers reconditioned, used Toyota engines at cheapest prices offered online. No matter, it is petrol or diesel, turbo or non-turbo, suppliers on our network can source all kind of Toyota engines for sale in UK
We offer remarkably high quality price comparison services and it's all free of cost. You can buy a Toyota engine for any model available in the UK.
Toyota History
In 1937, Toyota was founded by Kiichiro Toyoda to manufacture automobiles separate from Toyota Industries of his father. The first production was a Type An engine and a passenger car named Toyota AA.
The corporation produced vehicles under several brands from Hino, Lexus, Ranz Scion and Toyota itself. With the time, Toyota developed and bought shares of several other companies where it has 51 percent stakes in Daihatsu, around 17 percent in Fuji Heavy Industries and almost 6 percent in Isuzu.
Apart from these major companies, Toyota has shares in several other small businesses. TMC is also the part of Toyota Group and it is one of the largest corporations in the world.
Toyota entered into the American markets in 1957 with its Crown but this model was a failure in those markets. It was dropped from American markets and faced chicken tax of around 25 percent on imports.
To save this tax, Toyota started manufacturing of its vehicles in the U.S. by early 80s. In Japan, Toyota received first quality control award in 1980 and started participating in the motorsport. Toyota became the pioneer in hybrid car manufacturing when it introduced the Prius hybrid in 1997.now it has many alternative fuel powered vehicles in the world.
Reconditioned Toyota Engines for sale
Toyota is one of the most reputed brands in the world and has a great repute for selling quality passenger cars with bizarrely powerful and fuel economical engines. Here at Engine Trust we offer an alike high quality used, reconditioned, second hand and rebuilt replacement engines for any Toyota model offered in the UK.
Verified Toyota engine sellers
Engine Trust works with a big network of high quality engine sellers in the UK who stock and sale refurbished, reconditioned and replacement Toyota engines and every supplier in our network promises a quality service when fitting your Toyota engine.
Warranty offered on Reconditioned Engines
Every parts sold at any of our verified engine sellers comes with a standard warranty or minimum assurance that the part will work properly if it is used, second hand or directly coming from any used or scrapped car.
However, reconditioned, refurbished and remanufactured engines always offered with a standard warranty by the sellers. We at Engine Trust assure you the best services and allow you to use our services for 100 percent free. We also offer you the best available prices online for your any Toyota engine.
Our price quotes are 100 percent non obligatory. As soon as you shift to any seller's website, our terms will not be applicable to any of your activities.
Get Cheapest Prices Replacement Engines
It is very easy for you to get price quotes for replacement Toyota engines and what you have to do is, simply enter your Toyota engine details or registration number and you will get price quotes from verified engine sellers.
The majority of engine suppliers on our network offer delivery services for your extra convenience, you can avail delivery services across the UK for minimal cost. Once you ask for delivery, your engine will be delivered to you, where ever you live in the UK.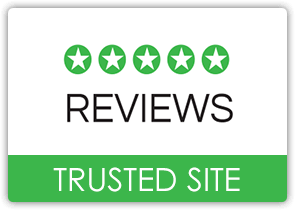 Other
Toyota

Parts You Can Find Here