3
Easy

Steps To Finding The Right Engine Solution
1
Enter Reg to Locate
the Right Engines
Enter your car registration number into the search box. Our system will pull up the car details from DVLA and identify the correct Engines . We send your enquiry to our Trusted supplier network for free.
2
Get Price Quotes from
Different Sellers
Within minutes you will receive direct quotes from our Verified Suppliers, repairers, reconditioners and service providers in the Trust network. You will get a range of options to solve your car problem.
3
Get the Best Available
Deal Online
You can compare and contact the supplier directly to get the best deal for your budget. Whether you want a local solution or a nationwide retailer, the choice is yours.
Most Popular
Skoda

Engines
Replacement Skoda

Engine Price Guide
Cheapest Prices for all Skoda Engines
Is your Skoda engine is not performing well, or lacking power while pushing it hard or white smoke has been noticed on the exhaust pipes? You possibly need to replace the engine of your car. Engine Trust is the best place where you can buy compare prices for replacement Skoda engines offered by trusted and verified engine sellers.
We have reconditioned, used and second hand, petrol or diesel, turbocharged or non-turbocharged Skoda engines. We source all kind of replacement engines for sale in the UK. We offer remarkably best price comparison services to help you buy a Skoda engine for your car.
Reconditioned Skoda Engines for sale
Skoda is one of the well fabled brands in the UK and being a Volkswagen subsidiary it has a great standing in the passenger cars segment with remarkably powerful and fuel economical engines. Here at Engine Trust we offer an equally high quality price comparison service for used, reconditioned, second hand and rebuilt Skoda engines.
Trusted Skoda engine sellers
Engine Trust works with a huge network of engine sellers who offer high quality refurbished, reconditioned and replacement Skoda engines for sale in the UK and every supplier in our network promises a quality service when fitting your replacement Skoda engine.
Most Common Skoda engine Problems
Regardless of vehicle life, distance travelled on it, and model, uncommon engine problems are an inescapable problem for drivers. While suitable repairs may help decrease the chances for a need of replacement engine, it is not a guarantee that an engine will not break down, it will at the end but it can run longer if it is kept well. The most common engine problems are;
• Engine won't start at all,
• Engine service light turns ON and engine is overheating
• Engine feeling very weak on powerwith excessive white smoke on the exhaust pipe
All of these symptoms indicate that your Skoda engine is suffering from any serious problem but the last two clearly specify an engine replacement. It is the time to find a Skoda replacement engine for sale
Skoda History
Skoda started its business by manufacturing push bikes around 120 years ago. At that time the majority of Czechs were patriotic and they named their first company Salvia. In the next step, the company added motors to their bikes and by 1899 and the name was changed as well. After making several thousand bikes they entered into the car manufacturing from 1905. The first ever car produced by the company was a real success and known as an icon in Czech motoring history.
In the World War I, the company manufactured vehicles for the armed forces and because of war effects on the economy, the company soon felt the need of a strong partner to expand their businesses. Now they were engaged in manufacturing not only cars, but trucks and buses as well.
After demolition of the Berlin Wall, the European market was drastically changed and government allows the Skoda to search global partners for long term international business. Skoda joined Volkswagen in 1990s and started from a joint venture, it turned into a fourth brand of Volkswagen. It has gone from strength to strength in production of cars and has millions of happy drivers in the past decade.
Reconditioned & Used Engines for Skoda Models
At Engine Trust we keep an all-embracing network of engine suppliers across the UK and all our engine suppliers are verified and they keep a massive stock of Skoda engines for all models for sale, but if by chance, you cannot find your required engine, don't worry and contact us. We source any engine if it is too old even. We source any kind of replacement engine including used, reconditioned, rebuilt, second hand engine for your Skoda.
Skoda Engines Stock
Our engine suppliers keep an all-encompassing inventory of reconditioned Skoda petrol & diesel engines for all Skoda models so that it is easy for us to give you a list of price quotes.
Warranty for Skoda Engines
All our engine sellers' offer reconditioned Skoda engines with standard warranty. We assure to give you the best engine price comparison services to strengthen your trust. We offer 100% free services without any hidden charges at all. Before you make any engine buying decision, simply compare cheapest available price quotes at our website.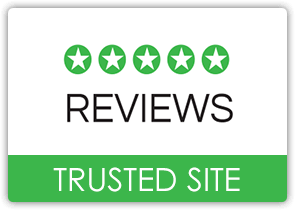 Other
Skoda

Parts You Can Find Here