3
Easy

Steps To Finding The Right Engine Solution
1
Enter Reg to Locate
the Right Engines
Enter your car registration number into the search box. Our system will pull up the car details from DVLA and identify the correct Engines . We send your enquiry to our Trusted supplier network for free.
2
Get Price Quotes from
Different Sellers
Within minutes you will receive direct quotes from our Verified Suppliers, repairers, reconditioners and service providers in the Trust network. You will get a range of options to solve your car problem.
3
Get the Best Available
Deal Online
You can compare and contact the supplier directly to get the best deal for your budget. Whether you want a local solution or a nationwide retailer, the choice is yours.
Most Popular
SEAT

Engines
Replacement SEAT

Engine Price Guide
Second hand & Reconditioned SEAT Engines for sale
If you are searching for a replacement SEAT engine? Then you are at the right page. Engine Trust offers replacement SEAT engines across the UK; we have a large selection of verified engine sellers, who sell reconditioned, remanufactured, used, second hand engines on our website. We offer 100 percent engine price comparison services to our visitors. We can source a large selection of used and recon, petrol and diesel engines for your SEAT!
If you are inept to catching your desired SEAT engine online, don't worry, simply give us a call and we will source an engine for you. We have a large network of engine sellers working with us and every single seller has massive engine stock
Cheapest Rebuilt Engines for SEAT Models
We offer fully reconditioned and rebuilt petrol and diesel Engines for all SEAT model line-up offered in the UK. The most famous models include SEAT Alhambra, SEAT Altea, SEAT Arosa, SEAT Cordoba, and SEAT Exeo, SEAT Ibiza, SEAT Leon, SEAT Toledo and SEAT Cupra but it doesn't mean that engines for other models will not be offered or not available. Our large network of engine sellers stock and sell engines for decades.
Brand History of SEAT
SEAT, S.A. is a Spanish car producer based in Martorell, Spain. SEAT was founded on May 9, 1950, by the Instituto Nacional de Industria (INI), a state-owned industrial holding company. SEAT has developed many quality models in the market but now it is a part of German giant Volkswagen. Volkswagen purchased SEAT part by part and given it under the management of Audi A.G. in 2007. Volkswagen has plans to present the SEAT as a sporty and youthful vehicle brand.
Under the management of both Audi and Lamborghini, within the Volkswagen group, SEAT itself has developed as a best brand in the Europe. Since 2000, annual production of the brand is not less than 500,000 units every year.
Volkswagen purchased 51 percent shares in in 1986 and this figure was lifted up to 75 percent in the same year. With the majority of shares, Volkswagen is the major shareholder in SEAT. Soon after, Volkswagen bought 99.99 percent of SEAT and it became the first ever wholly owned subsidiary of Volkswagen.
Find & Compare Used SEAT Engines
Find SEAT engines through our completely FREE price comparison service. As soon as we receive your engine details, you will receive the guaranteed cheapest price quotes on your given contact details, by text, email or phone. Engine Trust searches for all the replacement engines has a colossal network of sellers, whether you need to replace your SEAT engine with a cheapest replacement unit such as used or second hand or looking for a reliable reconditioned, refurbished or remanufactured engine, you will find just what you are after at Engine Trust.
Buy Remanufactured SEAT Engines
We have made searching a replacement engine easy and you are now few clicks away from the best price quotes. Simply enter your SEAT engine details to get price quotes from verified engine sellers.
SEAT Recon Engines Prices
We offer cheapest price quotes online for a replacement SEAT engine for sale anywhere in the UK with our engine sellers. The prices for the rebuilt and reconditioned engines usually depends on remanufacturing work and working hours spent on the engine restoration process and new parts used.
But, if you buy a used or second hand engine, the prices will be according to the condition of the engines. As we are a 100 percent free price comparison service and do not sell any product but offer price quotes sourced from engine sellers across the UK.
If you need any ancillaries, or you want delivery, the prices will be charged separately, depending on the terms of seller.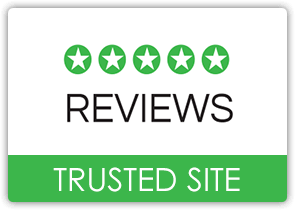 Other
SEAT

Parts You Can Find Here