3
Easy

Steps To Finding The Right Engine Solution
1
Enter Reg to Locate
the Right Engines
Enter your car registration number into the search box. Our system will pull up the car details from DVLA and identify the correct Engines . We send your enquiry to our Trusted supplier network for free.
2
Get Price Quotes from
Different Sellers
Within minutes you will receive direct quotes from our Verified Suppliers, repairers, reconditioners and service providers in the Trust network. You will get a range of options to solve your car problem.
3
Get the Best Available
Deal Online
You can compare and contact the supplier directly to get the best deal for your budget. Whether you want a local solution or a nationwide retailer, the choice is yours.
Most Popular
Renault

Engines
Replacement Renault

Engine Price Guide
Used & Reconditioned Renault engines Prices
Have you been searching for a reconditioned or used Renault engine, then you have been landed at the right page, it is your home to all kind of Renault replacement engines for sale across the UK. Engine Trust can offer you a large selection of petrol and diesel used and reconditioned engines for your Renault from trustworthy suppliers.
We have a large network of trustworthy engine suppliers working with us who offer price quotes at our website. They can only join after a strict verification of their credentials.
Renault Rebuilt Engines for Sale
We offer no obligation completely free quotes on reconditioned and rebuilt petrol and diesel Renault engines. The most famous models include Renault Clio, Renault Megane, Renault Scenic, Renault Master, and Renault Traffic but it doesn't mean that engines for other models will not be offered or not available.
History of Renault as a Brand
Renault Corporation was established in 1899 as Société Renault Frères by Louis Renault. Louis was an engineer and was involved in designing several prototypes before joining his brothers, who were managing the textile mills of their father.
First ever Renault came into being on 24th of December 1898. Renault nurtured its reputation rapidly through innovations after innovations. At that time, a smallest Renault car was priced around 3000 francs, which was equal to the ten years pay of an average worker.
Company introduced mass production techniques soon after their first car was launched in the market. On January 1945, the car manufacturer was nationalised by French government. In 1961, the national courts responded that they do not have any rights to review the decisions of the government.
Louis Renault invented the direct drive gear, without any driving belt and the uphill performance was very well for this system. First car series of Renault 8 was introduced in 1963 with disk brakes on all four wheels. In 1980, first patent for braking distribution device was registered. A real time location and weather information system was introduced in 1988, program received great support from all over the Europe and then real time location and human machine interfaces were included in the Renault R-Link systems and Tom-Tom devices.
Renault Engines Price Enquiry
If you received price quotes and are still have any issues or not agreed to the prices, you can contact the sellers for further information regarding the price.
If you have any issues regarding data presentation on our website, please do not hesitate to get in touch with us and we will answer all your queries and questions in this regard.
We make sure at every stage that our customers will receive a high quality reconditioned engine!
Renault Reconditioned Engines
Our network of engine suppliers offer a range of reconditioned, refurbished and second hand engines and they have a large stock of engines ready to be fitted in your Renault vehicle. A large amount of Renault engines, no matter petrol or diesel is available in stock.
It is the main factor that enables us to offer the best deals to our customers. Our engine sellers offer standard warranty on every reconditioned and remanufactured engine, however, every reconditioned engine comes with new piston rings and all gaskets. If engineers and technicians think that the main bearing is not up to the standard, they replace it with a new unit as well.
A reconditioned engine consists of full service of engine and cylinder head by splitting it apart, machine work on almost every part, oil pump check, replaced if required, new piston rings and restored tolerances on every part to offer the maximum when on the road.
Renault Engines Fitting Service
As almost every supplier in our network is engaged in engine remanufacturing, rebuilding and reconditioning, it is not a big deal for them to offer engine fitting services to our customers. They have decades of experience in engine manufacturing and repairing, and have state of the art workshops to offer top quality engine fitting services for every model offered in the UK.
Warranty on Renault Engines
Majority of engine dealers in our network offer standard warranty on reconditioned and remanufactured engines. In the case of used and second hand engines, it is usually very hard to offer warranty on those units, but you can confirm directly from the engine supplier.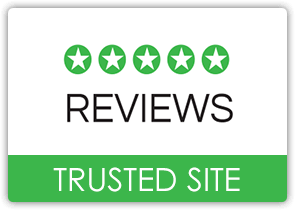 Other
Renault

Parts You Can Find Here