Range Rover 508PS engine for sale, reconditioned and used engines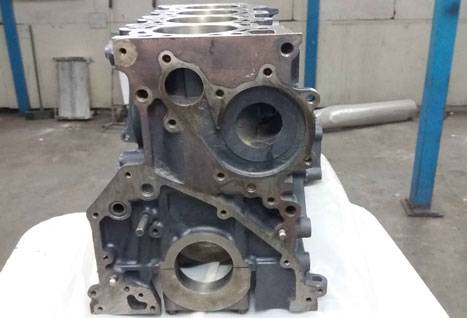 508PS Engine Detail
Average Price : £ 7824.29 Incl.VAT
Get Free Quote
Condition :Remanufactured
a fully reconditioned engine block
Specification:
Average Price Quote

Engine Fuel
Petrol
Engine Layout
Engine Actual CC
4999 cc
Engine Size
3
Engine Valves
32
Engine Cylinders
8
Engine Horse Power
506 HP
Engine Power Kilo Watt
372 kW
Engine Fuel Supply
Direct Injection
Engine Code
508PS
Engine Camshaft Drive
Engine Charge
Engine Cooling
Range Rover 508PS Engine
If you need a recon or used 508PS engine for your Range Rover IV, Engine Trust is the perfect place for that. If you live in the UK and want to get your hands on the most excellent quality reconditioned or used engines for your car, you won't find any other place better than our portal.
Our process for finding car engines is straightforward. Just put your details and the driver you want, and you'll be shown a list of available engines ideal for your car. If you happen to like a generator which we believe you will, then you'll be connected with the seller so that the delivery can be arranged.
Range Rover is one of the top SUV brands that has produced some of the best vehicles the world has ever seen. It is due to the constant evolvement of the company to provide high-quality products that they've been so successful. Range Rover also focuses a lot on the quality of its engines, and the 508PS codenamed engine just shows their focus on high-class drivers.
Range Rover 508PS Specs
The Range Rover 508PS is a Petrol beast. It is a 3.0-litre Petrol engine with a capacity of 4999cc and 32 engine valves. It is an 8-cylinder driver with a substantial 506hp power in horsepower and 372kW in kilowatts. It supports direct fuel injection and is perfect for heavy-duty off-road and on-road tasks.
Vehicles with the 508PS Driver
The Range Rover IV (2012) comes with the powerful 508PS engine and does pretty well with it. The engine compliments other features of the Range Rover IV very well and does a great job overall.
508PS

Engine Fits These Models
| Series | Model | Year | Fuel | Engine Size | Horse Power | Body Type | KW | |
| --- | --- | --- | --- | --- | --- | --- | --- | --- |
| Range Rover | Range Rover Iv | 2012 - continue | Petrol | 3 | 506 | Closed Off-Road Vehicle | 372 | Get Free Quote |
Other
Range Rover

Parts You Can Find Here