Range Rover 508PN engine for sale, reconditioned and used engines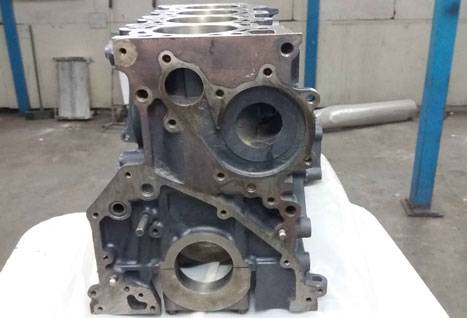 508PN Engine Detail
Average Price : £ 6760.00 Incl.VAT
Get Free Quote
Condition :Remanufactured
a fully reconditioned engine block
Specification:
Average Price Quote

Engine Fuel
Petrol
Engine Layout
V
Engine Actual CC
4999 cc
Engine Size
3
Engine Valves
32
Engine Cylinders
8
Engine Horse Power
375 HP
Engine Power Kilo Watt
276 kW
Engine Fuel Supply
Direct Injection
Engine Code
508PN
Engine Camshaft Drive
Engine Charge
Naturally Aspirated Engine
Engine Cooling
Range Rover 508PN Engine
Is your existing 508PN engine creating issues for you? You don't need to worry anymore when Engine Trust is here for you. We have the best reconditioned and used 508PN engines for your car and have sellers from all over the UK who only stock the best quality engines for sale at Engine Trust.
Our process for helping you finding engines is not rocket science. You just fill in your details and will be displayed a list of available drivers, and upon choosing to buy one of them, the buyer that has the engine you need will be connected to you for the delivery.
Range Rover produces some of the best Diesel and Petrol engines in the market to date. Cars produced under Range Rover are luxurious, and high performance is expected from them, and the 508PN Range Rover engine ensures that drivers have seamless overall driving experience.
Range Rover 508PN Specs
The 508PN Range Rover Engine is a 3.0-litre Petrol engine with a capacity of 4999c. It is an eight-cylinder 375hp engine with 32 valves. It further has a 276kW power in kilowatts and supports direct fuel injection. The 508PN is a big engine and perfect for usage in rough conditions and helps the Range Rover SUV to flourish in those hectic, rough conditions.
Cars with the 508PN engine
Three main Range Rovers got the 508PN driver. The first is the Range Rover III, which was released in 2002, and the engine came as an option with it till 2012. The Range Rover IV had this engine as an option in 2012, while the Range Rover Sport got it in its first generation, which was a 2.0-litre driver. The Range Rover III and the Range Rover IV got the 3.0-litre variants of this engine.
508PN

Engine Fits These Models
| Series | Model | Year | Fuel | Engine Size | Horse Power | Body Type | KW | |
| --- | --- | --- | --- | --- | --- | --- | --- | --- |
| Range Rover | Range Rover III | 2002 - 2012 | Petrol | 3 | 375 | Closed Off-Road Vehicle | 276 | Get Free Quote |
| Range Rover | Range Rover Iv | 2012 - continue | Petrol | 3 | 375 | Closed Off-Road Vehicle | 276 | Get Free Quote |
| Range Rover Sport | Range Rover Sport | 2005 - 2013 | Petrol | 2 | 375 | Closed Off-Road Vehicle | 276 | Get Free Quote |
Other
Range Rover

Parts You Can Find Here