Range Rover 448PN engine for sale, reconditioned and used engines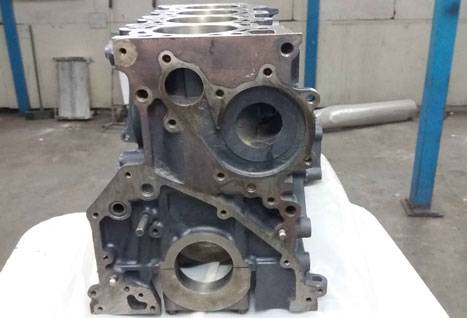 448PN Engine Detail
Average Price : £ 4105.25 Incl.VAT
Get Free Quote
Condition :Remanufactured
a fully reconditioned engine block
Specification:
Average Price Quote

Engine Fuel
Petrol
Engine Layout
Engine Actual CC
4394 cc
Engine Size
3
Engine Valves
32
Engine Cylinders
8
Engine Horse Power
299 HP
Engine Power Kilo Watt
220 kW
Engine Fuel Supply
Intake Manifold Injection/ Carburettor
Engine Code
448PN
Engine Camshaft Drive
Engine Charge
Engine Cooling
Range Rover 448PN Engine
Looking for a 448PN Range Rover engine? You've landed at the right place. Engine Trust has the best used and reconditioned drivers for your Range Rover III. It is quite challenging to find used or reconditioned car engines in good quality, but Engine Trust has sellers from all over the UK that only provide the best condition engines.
All you're asked to do is fill in your vehicle details, and our team will show you a list of available 448PN Range Rover Engines on our portal. We assure you that the prices you'll be shown are some of the cheapest you'll find anywhere in the UK. Just keep in mind that we're not the actual sellers; we have sellers from all over the UK who post their engines on our portal, but we make sure to choose our sellers with care to ensure product quality.
Range Rover is an automobile brand working under Land Rover that produces some of the most luxurious cars around. But, people don't just buy cars for enjoying luxury and performance must be useful as well, due to which Range Rover gives its customers the options of using Petrol or Diesel drivers in their vehicles. The 448PN codenamed Petrol engine is one of the ones currently offered.
448PN Engine Details
The Range Rover 448PN engine is a 4394cc capacity 3.0-litre Petrol engine with an eight-cylinder setup. It has thirty-two engine valves and has a 299hp power in horsepower and 220kW power in kilowatts. The fuel supply is done by the carburetor, which supplies the fuel to the driver.
Cars with the 448PN engine
The 448PN engine was manufactured to be used correctly in SUVs. The only Range Rover that ever included this engine as an option was the Range Rover III from 2002 till 2012. The 3.0-litre Petrol driver did well with this car.
448PN

Engine Fits These Models
| Series | Model | Year | Fuel | Engine Size | Horse Power | Body Type | KW | |
| --- | --- | --- | --- | --- | --- | --- | --- | --- |
| Range Rover | Range Rover III | 2002 - 2012 | Petrol | 3 | 299 | Closed Off-Road Vehicle | 220 | Get Free Quote |
Other
Range Rover

Parts You Can Find Here