3
Easy

Steps To Finding The Right Engine Solution
1
Enter Reg to Locate
the Right Engines
Enter your car registration number into the search box. Our system will pull up the car details from DVLA and identify the correct Engines . We send your enquiry to our Trusted supplier network for free.
2
Get Price Quotes from
Different Sellers
Within minutes you will receive direct quotes from our Verified Suppliers, repairers, reconditioners and service providers in the Trust network. You will get a range of options to solve your car problem.
3
Get the Best Available
Deal Online
You can compare and contact the supplier directly to get the best deal for your budget. Whether you want a local solution or a nationwide retailer, the choice is yours.
Most Popular
Mitsubishi

Engines
Replacement Mitsubishi

Engine Price Guide
Cheapest Rates for Reconditioned & Used Mitsubishi Engines
Engine Trust is a premium engine price comparison site which offers replacement Mitsubishi engine price comparison services across the UK. We can source all kind of used Mitsubishi engines with an outstanding quality rebuilt and reconditioned engine to offer top notch performance.
It is very easy for us to source engines for the most modern Mitsubishi models with the help of our large network of verified engine sellers connected to our website. They stock a huge inventory of reconditioned, used, remanufactured and second hand engines for sale.
Brief History of Mitsubishi as a Motor Brand
The Mitsubishi Company was developed as a shipping firm by Yatar? Iwasaki (1834–1885) in 1870. In 1873, the name Mitsubishi means"water chestnut", and hence is returned in the company's logo as well. It is also interpretedin Japan as "three diamonds" which a common man can easily see in the logo of Mitsubishi.
In 1921, Mitsubishi entered into the engine manufacturing business and started producing the internal combustion engines. Mitsubishi Motors is the only part of the great Mitsubishi group, and it was established in 1917 to produce rail roads, cars, ships and aircrafts etc.
Mitsubishi has worked closely with other automakers such as Peugeot Citroen PSA, to develop its cars. They are making GDI diesel engines with the cooperation of PSA and helping them in developing the Peugeot 4007. Mitsubishi has given the world several great vehicles including Pajero, and now they are also involved in the motor sport.
Trusted Engine Manufacturer
Mitsubishi is a manufacturer of quality car engines across the globe and has introduced the GDI technology in its engines. It is the master of internal combustion engines manufacturing in the world and it has been producing it since early 20th century. Mitsubishi engines across the globe have rendered fault rate and rarely breaks down.
Mitsubishi Refurbished Engines for Sale
If you are looking for a reconditioned Mitsubishi engine, don't hesitate to put in your engine details manually or giving us your vehicle registration number or by calling us on given numbers. In either way, you will take the best price quote from our vetted suppliers.
Mitsubishi Replacement Engines Fitting Services
The comprehensive service which our engine sellers' offer, includes the reconditioning and repairing of the broken down engines and fitting of replacement engines including used, second hand and repaired engines into your Mitsubishi vehicle.
Modern Workshops
Our partners have contemporary workshops to get the work done on your car. After fitting, either they are new, used, second hand, recon, refurbished or reconditioned. They check the engine performance through various tests for free to make sure that it will run for long and deliver the maximum.
Mitsubishi Remanufactured Engines
An excellently reconditioned engine for your Mitsubishi vehicle is clicks away with us. Engine sellers at Engine Trust can fit the engine into your vehicle at marginal fitting costs. If you are already involved with a garage somewhere, no problem, our sellers can deliver your replacement engine anywhere in the UK. Moreover, if it is more suitable for you, to collect your Mitsubishi engine in person they can arrange a collection as well.
Warranty on Used Mitsubishi Engines
Used engines are usually sourced from accidental and legally SORN off vehicles, in order to sell as per working conditions of the engine. No repair work on these Mitsubishi engines is carried out but they are tested for the performance. Warranty on these engines depends on the seller.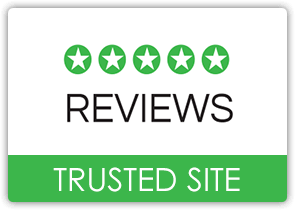 Other
Mitsubishi

Parts You Can Find Here
We
Serve

in Following Major Areas