Mercedes OM 651.957 Engine for Sale, Reconditioned and Used Engines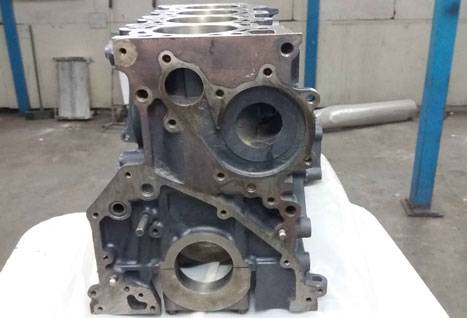 OM 651.957 Engine Detail
Average Price : £ 2345.10 Incl.VAT
Get Free Quote
Condition :Remanufactured
a fully reconditioned engine block
Specification:
Average Price Quote

Engine Fuel
Diesel
Engine Layout
Straight
Engine Actual CC
2143 cc
Engine Size
2.1
Engine Valves
16
Engine Cylinders
4
Engine Horse Power
150 HP
Engine Power Kilo Watt
110 kW
Engine Fuel Supply
Direct Injection
Engine Code
OM 651.957
Engine Camshaft Drive
Engine Charge
Turbo/Intercooler
Engine Cooling
Buy Mercedes-Benz OM 651.957 Engines at Cheapest Online Rates
All the super luxury cars with three pointer Mercedes badge possess an array of innovations. Special heed is paid to equip them with strong and powerful engine. That is why, while designing this Mercedes-Benz OM 651.957 engine, its designing, location, durability and attainment of highest efficiency, are given special focus.
This OM 651.957 engine is diesel based of 2.1 litres having power of 150 hp or 110 Kw. As far as its fuel supply is concerned, it is direct injection system. This 4-cylinder engine is of 16 valves.
Revealing the history of Mercedes-Benz, one comes to know that Karl Benz established this company. First car was marketed by this company in 1901. This first manufactured car was petrol fueled. Later on, production of diesel cars also started. These cars were popular during Hitler period and he was fond of this car, being bullet proof. The vehicles produced by this company, are second to none and all the latest technologies are used in designing and manufacturing process.
Get the Replacement with Supreme Quality Engine
Any used old engine having acute effects of wear and tear, needs the replacement with new used engine of less mileage or reconditioned engine. These car engines are in abundance and you can have best comparison and choice by comparing their prices.
Used and Reconditioned Engines
Our unparalleled and exquisite portal arranges the best engines for you, pampered with the best engine sellers from all over the UK. Even you can directly contact the concerned engine seller in which you are interested. Quality and lower price are always our major concern and we never compromise on them.
Problems Exhibited by Mercedes-Benz OM 651.957
It goes without saying that old time-worn Mercedes-Benz OM 651.957 engine exhibits certain problems which are surely to have with the passage of time. Among these, heating of the engine and oil leakage from mounted engine could have occur.
OM 651.957

Engine Fits These Models
| Series | Model | Year | Fuel | Engine Size | Horse Power | Body Type | KW | |
| --- | --- | --- | --- | --- | --- | --- | --- | --- |
| Sprinter | Sprinter 3,5-T Minibus | 2006 - continue | Diesel | 2.1 | 150 | Bus | 110 | Get Free Quote |
| Sprinter | Sprinter 3,5-T Platform/Chassis | 2006 - continue | Diesel | 2.1 | 150 | Platform/Chassis | 110 | Get Free Quote |
| Sprinter | Sprinter 3,5-T Van | 2006 - continue | Diesel | 2.1 | 150 | Van | 110 | Get Free Quote |
| Sprinter | Sprinter 3-T Minibus | 1995 - 2006 | Diesel | 2.1 | 150 | Bus | 110 | Get Free Quote |
| Sprinter | Sprinter 3-T Platform/Chassis | 1995 - 2006 | Diesel | 2.1 | 150 | Platform/Chassis | 110 | Get Free Quote |
| Sprinter | Sprinter 3-T Van | 1995 - 2006 | Diesel | 2.1 | 150 | Van | 110 | Get Free Quote |
| Sprinter | Sprinter 4,6-T Bus | 2006 - continue | Diesel | 2.1 | 150 | Bus | 110 | Get Free Quote |
| Sprinter | Sprinter 4,6-T Platform/Chassis | 2006 - continue | Diesel | 2.1 | 150 | Platform/Chassis | 110 | Get Free Quote |
| Sprinter | Sprinter 4,6-T Van | 2006 - continue | Diesel | 2.1 | 150 | Van | 110 | Get Free Quote |
| Sprinter | Sprinter 5-T Bus | 2006 - continue | Diesel | 2.1 | 150 | Bus | 110 | Get Free Quote |
| Sprinter | Sprinter 5-T Platform/Chassis | 2001 - 2006 | Diesel | 2.1 | 150 | Platform/Chassis | 110 | Get Free Quote |
| Sprinter | Sprinter 5-T Van | 2006 - continue | Diesel | 2.1 | 150 | Van | 110 | Get Free Quote |
Other
Mercedes-benz

Parts You Can Find Here