Mercedes-Benz OM 651.921 Engine for Sale, Reconditioned and Used Engines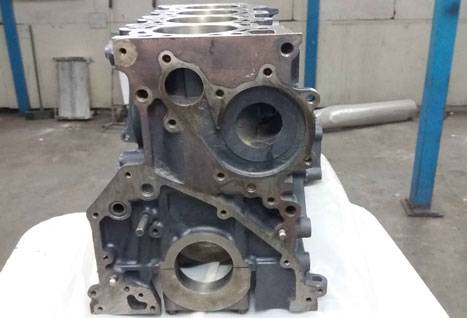 OM 651.921 Engine Detail
Average Price : £ 4995.23 Incl.VAT
Get Free Quote
Condition :Remanufactured
a fully reconditioned engine block
Specification:
Average Price Quote

Engine Fuel
Diesel
Engine Layout
Straight
Engine Actual CC
2143 cc
Engine Size
1.6
Engine Valves
16
Engine Cylinders
4
Engine Horse Power
136 HP
Engine Power Kilo Watt
100 kW
Engine Fuel Supply
Direct Injection
Engine Code
OM 651.921
Engine Camshaft Drive
Engine Charge
Exhaust Turbo Charger
Engine Cooling
Best Quality Mercedes-Benz OM 651.921 Engines at Cheapest Rates
In a bid to have engine replacement with some good one, you would need a reliable source like the Engine Trust. From where, you could have Mercedes-Benz OM 651.921 engine without any fuss and extra charges. We have a strong network of engine suppliers from all over the UK.
With magical and classical look, the Mercedes-Benz has always encircled its lovers with jaw-dropping car models. No stone is unturned to equip these models with updated auto technologies to make them unique cars. The overall designing and manufacturing of the vehicles are marvelous.
High Performance Engine
Amidst the key parts of a vehicle, engine with its forceful role, emerges out from the rest. This Mercedes-Benz OM 651.921 engine is an exemplary example of power. Your car is lulled by its all-encompassing efficient parts. This high performance 1.6 litres diesel engine has 136 HP. In so far as its fuel supply system is concerned, it is based on direct injection system. Having 2143 cc, the engine has 16 valves and it is of 4-Cylinder.
High Quality Used and Reconditioned Engines
Our value added and hassle-free service is purely framed to provide you the desired replacement car engines without any anxiety and stress. Our free non obligation quote is available on our portal. You send your engine details like make and model, through it. We would respond to you about all engine details instantly and would let you talk to our engine providers directly.
Some Issues with Mercedes-Benz OM 651.921 Engine
The maintenance regimen is first and foremost must-have for keeping a vehicle in active form. Most commonly faced problems are balance shaft failure and transmission issue. A vigilant care must be had before some mishap encircles you. So do the replacement in time.
OM 651.921

Engine Fits These Models
| Series | Model | Year | Fuel | Engine Size | Horse Power | Body Type | KW | |
| --- | --- | --- | --- | --- | --- | --- | --- | --- |
| C-Class | C-Class | 1993 - 2014 | Diesel | 1.6 | 136 | Saloon | 100 | Get Free Quote |
| C-Class | C-Class Convertible | 2016 - continue | Diesel | 1.6 | 136 | Convertible | 100 | Get Free Quote |
| C-Class | C-Class Coupe | 2001 - 2011 | Diesel | 2.1 | 136 | Coupe | 100 | Get Free Quote |
| C-Class | C-Class T-Model | 2001 - 2014 | Diesel | 1.6 | 136 | Estate | 100 | Get Free Quote |
| Glc-Class | Glc | 2015 - continue | Diesel | 2 | 136 | Closed Off-Road Vehicle | 100 | Get Free Quote |
| Glc-Class | Glc Coupe | 2016 - continue | Diesel | 2 | 136 | Coupe | 100 | Get Free Quote |
| S-Class | S-Class | 1998 - 2013 | Diesel | 2.1 | 136 | Saloon | 100 | Get Free Quote |
Other
Mercedes-benz

Parts You Can Find Here